Dance Church invites community members to production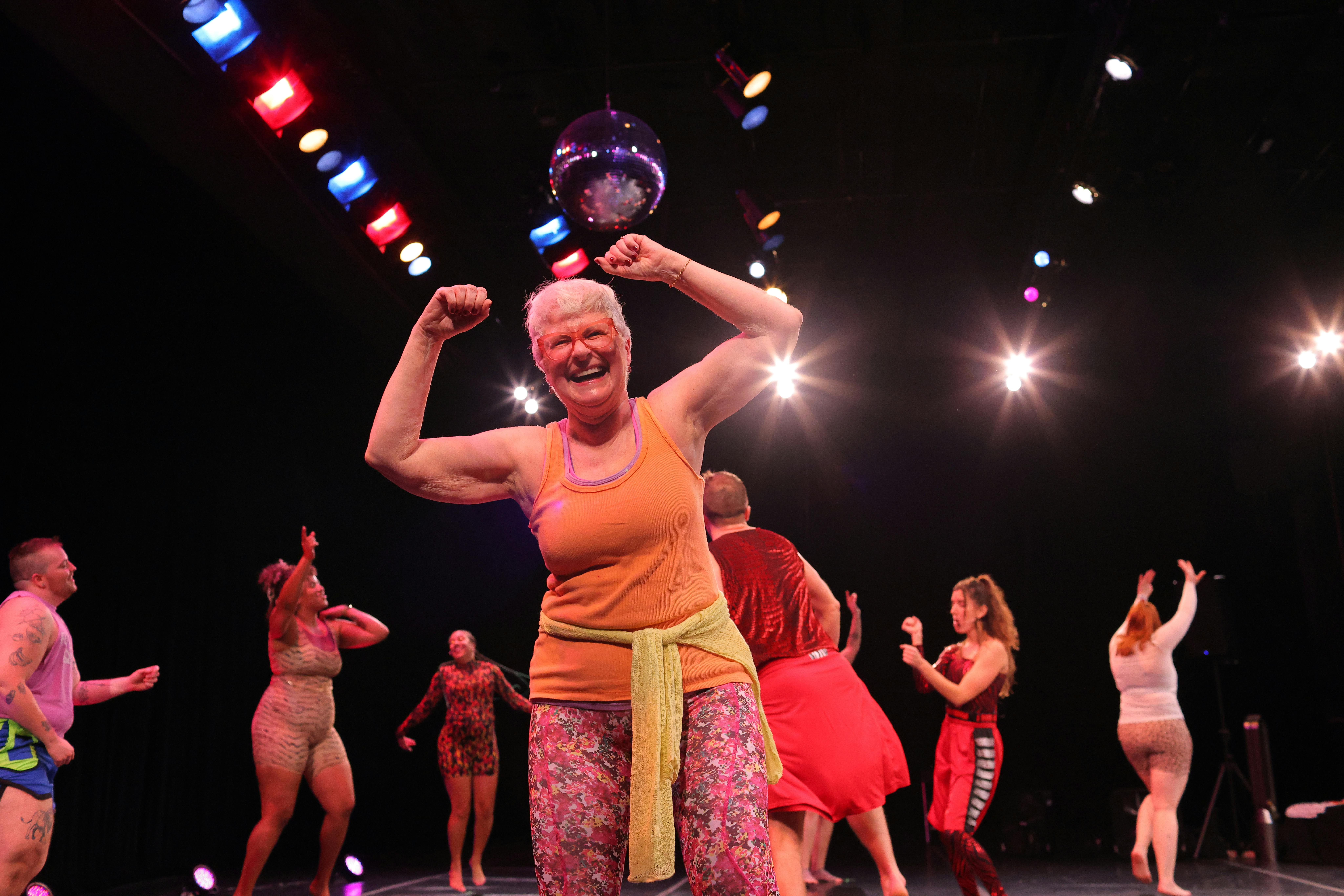 Dance Church®, the wildly popular dance-focused movement class is thrilled to invite members to participate in special 'Community Classes' at production in Seattle, where their Spring and Summer season will be filmed and later released to go.dancechurch.com. Members will get to join their favorite teachers on the dance floor and under the disco ball on the set of Dance Church Go for the filming of these special classes. 
Dance Church has offered in person classes weekly since 2010, and started filming classes for the online platform in 2020 when COVID became a barrier to meeting in person. Even with COVID waning, the online classes make Dance Church accessible for people to participate when they can't access IRL or just feel like dancing at home. These community classes bring the two together, inviting community members into production, and offering takers at home an immersive experience to see what an IRL class is like.
"During our last production, we tested-out filming a new type of class— an idea initiated by Dance Church Lead Teacher Thomas House — to feature members of the Dance Church Community in our filmed On-Demand classes, with the goal to create a hybrid experience between our Online and In-person classes." said Kate Wallich, Dance Church Founder and Chief Creative Officer. "It was so beautiful to share the Dance Church Go dance floor with our community members, just as we would in an in-person class, but broadcasted to our platform and available on-demand. The community responded so positively to the experience that we have decided to expand this offering to future productions. This initiative is huge for us in expanding the entry points to taking classes and representing many different approaches to taking a Dance Church class, and continues to bring us closer to celebrating all bodies, backgrounds, identities, and ages in dance."
The three-class series features the classic 55ish-minute Dance Church format and will be filmed in studio on April 15, 16, and 19 at On the Boards in Seattle. Registration for the classes will be required and is open to Dance Church members for $10. Secure your spot beginning April 7, 2022 at 8am PST at go.dancechurch.com/irl.
The recorded classes will air on the Dance Church Go platform on June 12, July 17, and September 4 at 10am PT. Following the initial airing, Dance Church members will have access to the class in the on-demand library at go.dancechurch.com.
"As we find ourselves more and more in a hybrid world, we are finding meaningful ways to connect within those parameters. Dancing together from wherever with our community continues to be at the center of the Dance Church experience," said Wallich.
About Dance Church:
Dance Church has been bringing people together through the joy and release of dance since 2010 — in real life and on the internet. Designed for people of all shapes, sizes, backgrounds and identities, Dance Church is on a mission to empower people through dance. Visit go.dancechurch.com to take classes on-demand, join the live-stream every Sunday, or register for in-person classes.
About Kate Wallich: 
Kate Wallich (she / her) is the Founder and Chief Creative Officer of Dance Church. Kate is a Seattle-based choreographer who believes in the combined power of artists and the public. A dancer, choreographer, educator, and founder who was named one of Dance Magazine's "25 To Watch," Kate has cultivated community through her inclusive dance-fitness class Dance Church®, her dance companies The YC and YC2, and the non-profit arts organization she founded in 2016, Studio Kate Wallich. Kate's work has been commissioned and presented nationally and internationally by the Walker Art Center, On the Boards, Seattle Theater Group, Mass MoCa, The Joyce Theater, Seattle Art Museum and many more.  In 2019 she collaborated with Perfume Genius on the critically acclaimed dance and music performance The Sun Still Burns Here.
Find Dance Church here
For more information, please contact: 
Ali ali@culturalcounsel.com
Lauren lauren@culturalcounsel.com