Dance Church raises $4.7 million to scale community platform for dance
#grassroots sensation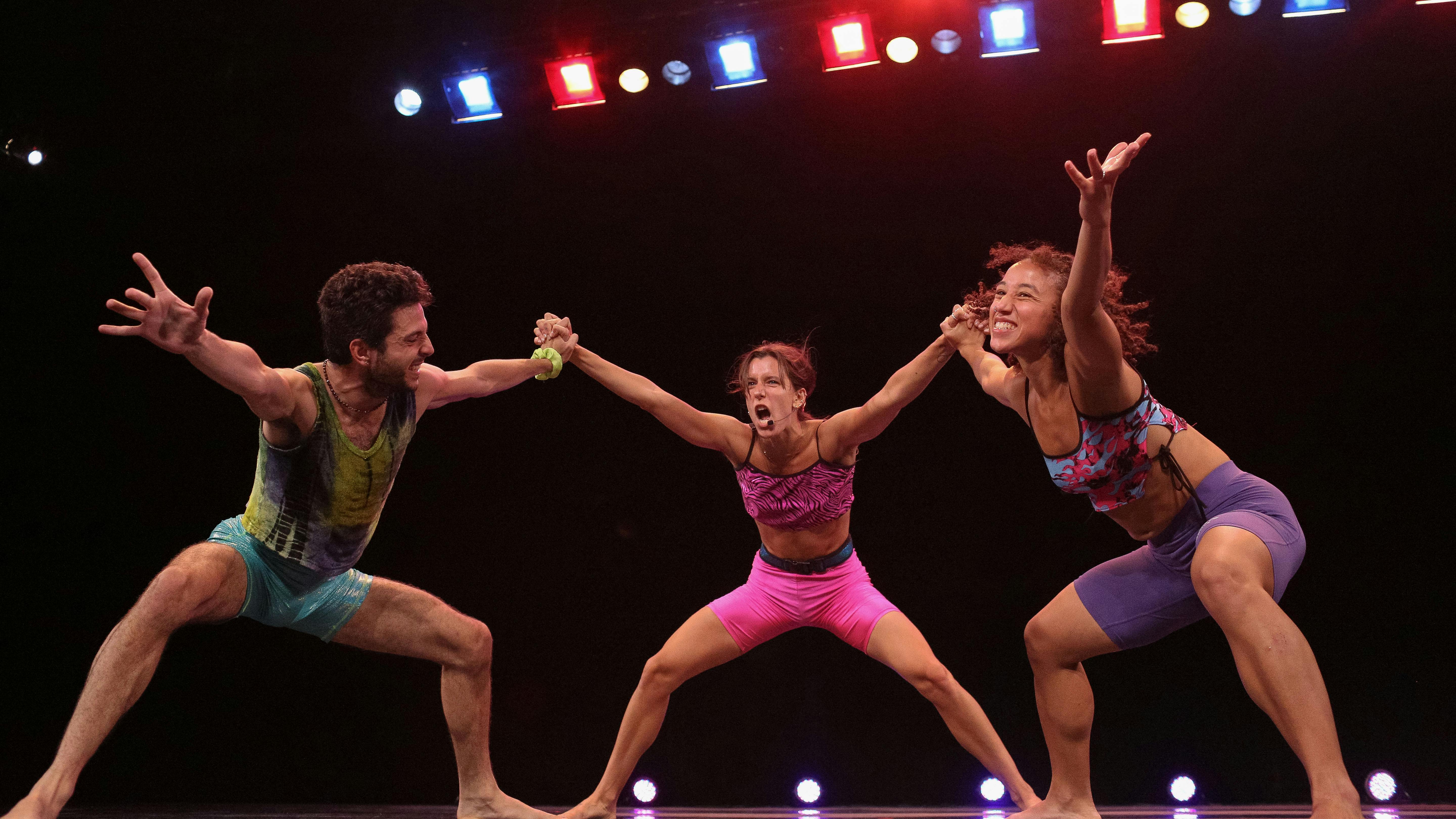 Dance Church®, the wildly-popular dance-focused movement class, today announced $4.7 million in Series Seed funding, led by MaC Ventures, with participation from PSL Ventures, Crush Ventures, Kid Venture Capital, Spike Ventures, and Graham & Walker Venture Fund. Dance Church brings the joy and release of dance to everyone, and connects dance artists with their communities.
Led by Chief Executive Officer Clara Siegel and Founder and Chief Creative Officer Kate Wallich, Dance Church originally began in 2010 as an in-person experience, with the intention of creating a space that welcomes people of all shapes, sizes, backgrounds and identities. The concept grew into a grassroots community movement with sold-out classes in six cities across the United States. In 2020, in response to the COVID-19 pandemic, Dance Church began offering its classes online. Since then, over 144,000 people have discovered and streamed Dance Church classes, seeking joy and connection — and a great workout — from the comfort of home.
"We were struck by the outpouring of admiration from the Dance Church community," said Zhenni Liu, MaC partner and Dance Church board member, "It's wellness that's joyful and connective. Dance Church doesn't ask people to change, and people love it."
The company plans to use the new funding to continue to build and scale a community platform that centers around dance-based shared experiences, both in-person and online. In the past month, the company launched Dance Together, a feature that enables consumers to synchronously stream on-demand classes. Dance Church also launched the integration of in-person classes on its online platform, enabling hybrid Dance Church experiences.
"People are flying between cities to go to classes, and dancing online with their grandparents," Siegel said. "The level of connection is unique, and it bridges in person and online in a way we need right now. This is what we're building the platform around."
The Dance Church platform is also designed to offer a sustainable system of support for teachers — each a professional dance artist — that inspires creative expression and connection with their communities, as well as the flexibility to pursue their independent artistic careers alongside Dance Church. In the coming months, the company will launch artist-published content and tools for artists to build their communities.
"The field of dance has been sorely under-resourced. We are designing a new approach to supporting dance artists by connecting them directly with their communities," Wallich said.
As the company pursues its vision of supporting people of all identities and abilities, they recently announced a partnership with Dance for All Bodies, a non-profit organization that will lead Dance Church teachers through comprehensive training to offer classes for people of all abilities.
"This raise brings us closer to fulfilling our mission to bring dance to the people, while working towards our vision to be for Every Body," Wallich said.
Clara Siegel says: "The word of mouth growth over the last 11 years, from hundreds of people lined down the block to hundreds of thousands dancing together online, is astounding."
"MaC has been the perfect partner. They bring a deep understanding of cultural shifts at the intersection of entertainment and technology, and along with Graham & Walker, they focus on uplifting traditionally under-served founders and consumer segments, which is very aligned with Dance Church's mission. Crush brings strong connections to the entertainment industry, and Kid with ties to IDEO has a focus on experiential design."

Kate Wallich says: "Dance Church is beloved by so many people and at its core, the community has always driven its growth. This is about supporting dancers — teachers and takers alike — in a meaningful way with big, institutional support."
Dance Church has been bringing people together through the joy and release of dance since 2010 — in real life and on the internet. Designed for people of all shapes, sizes, backgrounds and identities, Dance Church is on a mission to empower people through dance. Visit go.dancechurch.com to take classes on-demand, join the live-stream every Sunday, or register for in-person classes.
Clara Siegel (she / her) is the CEO of Dance Church, bringing people together through the joy of dance and movement. Clara's background focuses on community-driven products in technology having worked at Facebook, Amazon and Tableau. Her product work over the last decade includes Facebook's vision for inclusion in gaming communities, platform with Facebook Messenger, and the creation of Tableau's famous Superstore dataset. Clara holds a BA in Theoretical Mathematics from Reed College and an MBA from Stanford GSB.
Kate Wallich (she / her) is the Founder and Chief Creative Officer of Dance Church. Kate is a Seattle-based choreographer who believes in the combined power of artists and the public. A dancer, choreographer, educator and founder who was named one of Dance Magazine's "25 To Watch," Kate has cultivated community through her inclusive dance-fitness class Dance Church®, her dance companies The YC and YC2, and the non-profit arts organization she founded in 2016, Studio Kate Wallich. Kate's work has been commissioned and presented nationally and internationally by the Walker Art Center, On the Boards, Seattle Theater Group, Mass MoCa, The Joyce Theater, Seattle Art Museum and many more. In 2019, she collaborated with Perfume Genius on the critically acclaimed dance and music performance 'The Sun Still Burns Here'.
Zhenni is a Partner at MaC Venture Capital, a seed-stage VC that invests in tech startups leveraging shifts in cultural trends and behavior. She has been an active early-stage investor with prior experience at Commerce Ventures and Peterson Ventures. Previous to VC, Zhenni started her career as a consultant at Bain & Company and worked on Omnichannel and Experiential Retail at Sephora.
About MaC Venture Capital:
MaC Venture Capital is a seed-stage venture capital firm based in Los Angeles and Silicon Valley that invests in technology startups leveraging shifts in cultural trends and behaviors. The general partners represent diverse backgrounds in technology, business, politics, entertainment, and finance, allowing them to accelerate entrepreneurs on the verge of their breakthrough moment. The firm provides hands-on support crucial for building and scaling category-leading companies, including operations strategy, brand building, recruiting, sales development, and mission-critical introductions. MaC Venture Capital is the result of a merger between Cross Culture Ventures, co-founded by Marlon Nichols, and M Ventures, co-founded by Adrian Fenty, Michael Palank, and Charles D. King. Find MaC Venture Capital online at macventurecapital.com and @MaCVentureCap. 
About Pioneer Square Labs:
Pioneer Square Labs is a Seattle-based startup studio and venture firm (PSL Ventures) that finances, creates, and launches technology startups. For more information, visit www.psl.com
Crush Ventures deploys early stage venture capital at the intersection of pop culture, consumers, and technology-enabled experiences. Crush Ventures is the venture arm of Crush Music, a global talent management firm, whose roster includes Green Day, Lorde, Sia, Panic! at the Disco, and Miley Cyrus. For more information, visit www.crush.ventures.
About Kid Venture Capital:
Kid Venture Capital sparks startups to keep it real. We invest globally in seed and early-stage companies that take on real challenges for all of the real world, while staying relentlessly real ourselves. Learn more at www.kidventurecapital.com.
About Graham & Walker Venture Fund:
Graham & Walker Venture Fund is an early stage VC fund that invests in world-changing, women-led tech companies. Our mission is to reshape the Nasdaq by investing in tomorrow's most powerful companies, today. Learn more at www.grahamwalker.com.
Find Dance Church here
For more information on Dance Church, please contact:
Lisa Gottheil - lisag@grandstandhq.com Jaclyn Ulman - jaclynu@grandstandhq.com