Women's History Month: Meet Dominica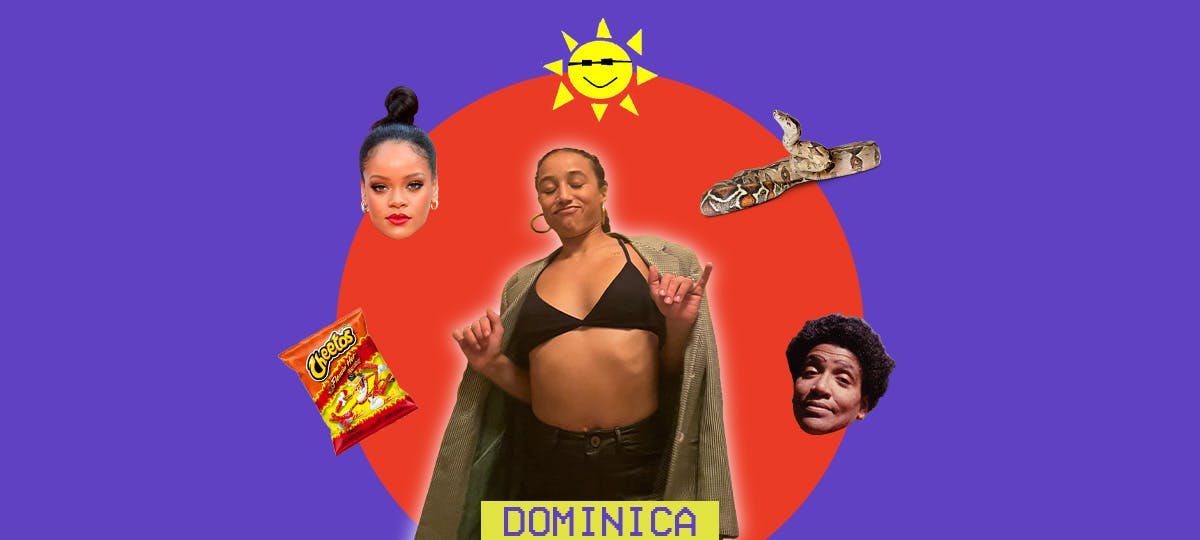 Hi Dominica! What do you want us to know about you?
Hi y'all! What I want you to know about me is that the sun is my favorite thing and I believe that love keeps the world turning. I'm not sappy or anything, I just know that love takes so many forms and textures and many of us are lucky to be in contact with it on a regular basis. We must move our bodies and we must find a way to smile. Music is lifeforce. 
How did you become involved with Dance Church?
I auditioned for the YC2 in 2018, a Studio Kate Wallich "young company" I suppose, and moved to Seattle to work with them. While in Seattle, I went to Dance Church every chance I got – multiple times a week on top of rehearsals, lol. I think from the first class I took I realized that even as a professional dancer, I had stopped DANCING. I had lost touch with why I was even showing up to the dance studio every day to begin with: because I love to DANCE. Disregard the cool moves and the codified dance forms: I love to wiggle and shake my body to GOOD music. Dance Church brought me back to my core, and I haven't been the same since. Kate noticed this, I think, and asked me quite early on if I'd like to be a teacher :) I got trained in Kate's living room on a weeknight, literally eating pizza and taking handwritten notes, and I taught my first class a few days later. The rest is herstory <3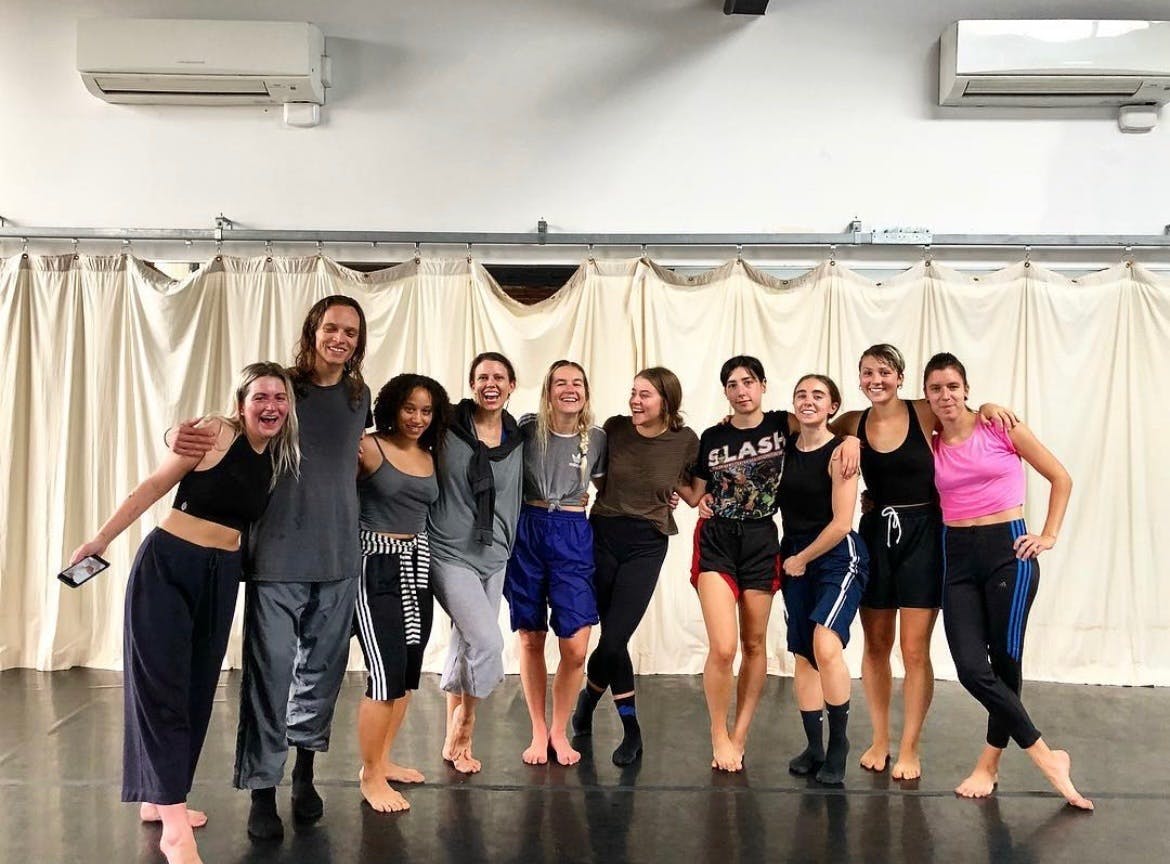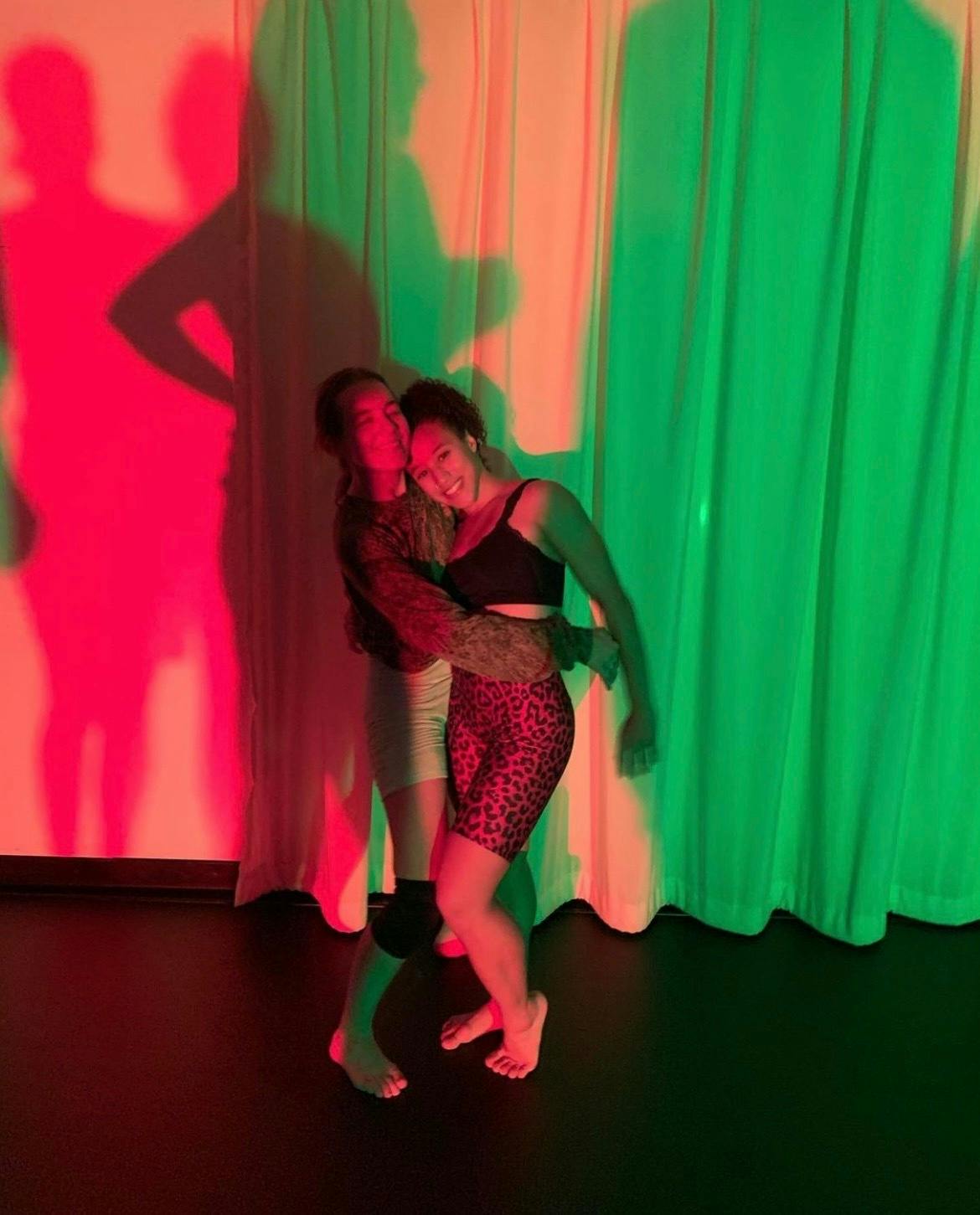 What do you do for DC?
My role has taken many forms! Pre-pandemic I was the general manager of the New York team and then Salt Lake City. Jump to June 2020 and I became our Social Media Manager… that was fun but I needed to step away from the screen. My present role is an amalgamation of Lead Teacher, Social Media Strategist, and Community Advocacy Coordinator. I love my job :) 
Fill us in on your dance background.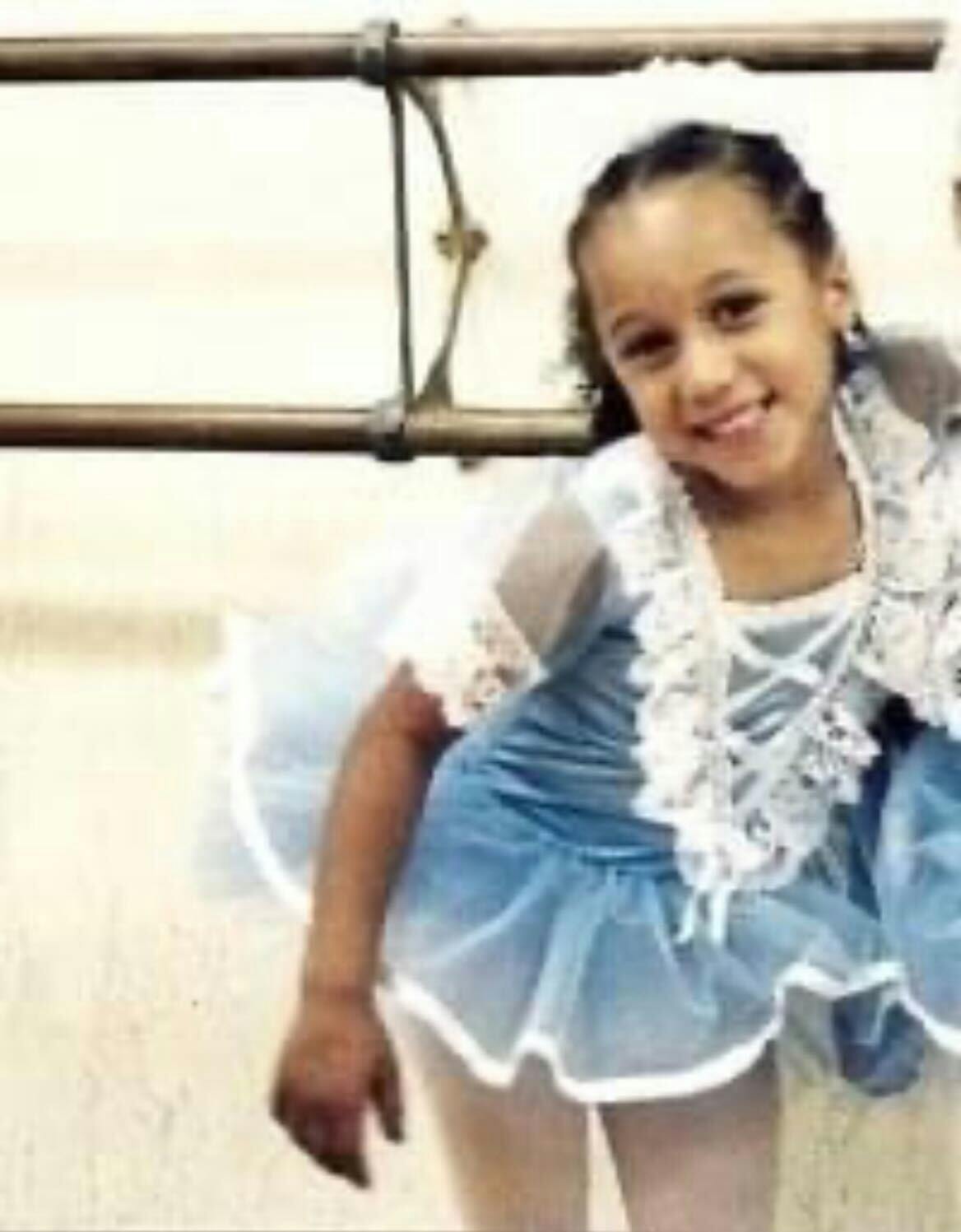 I've been dancing since day 1, mmk?! All you need to know is that I trained very seriously in very serious DaNcE from the age of 4 to a couple of years ago. I went to a performing arts high school for dance and to an arts conservatory where I earned my BFA in contemporary dance. My career has been in…dance…lol, and I love it. But as I get older I realize that, although dance is everything (like literally everything around and within us), I identify as more than just a dancer. I am an artist whose conceptual work is rooted in movement. 
High school days!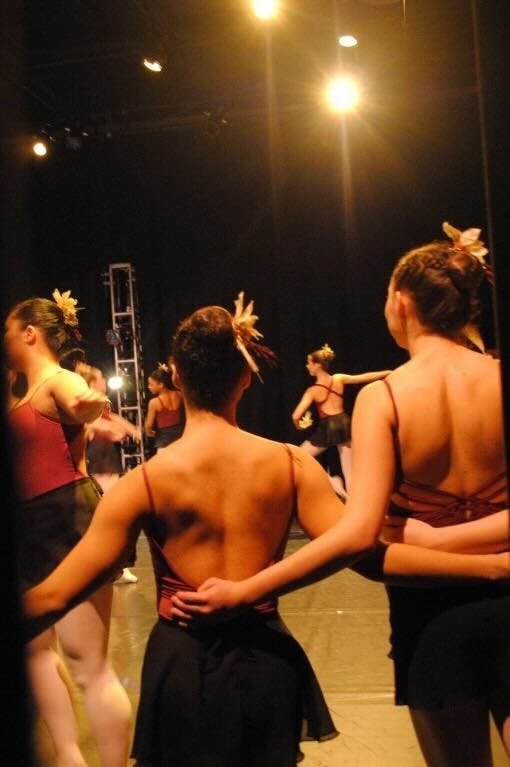 Yes, I was in cats! Sophomore year of high school *lol* do not @ me! And for the record I was Victoria, the dancer dancer :p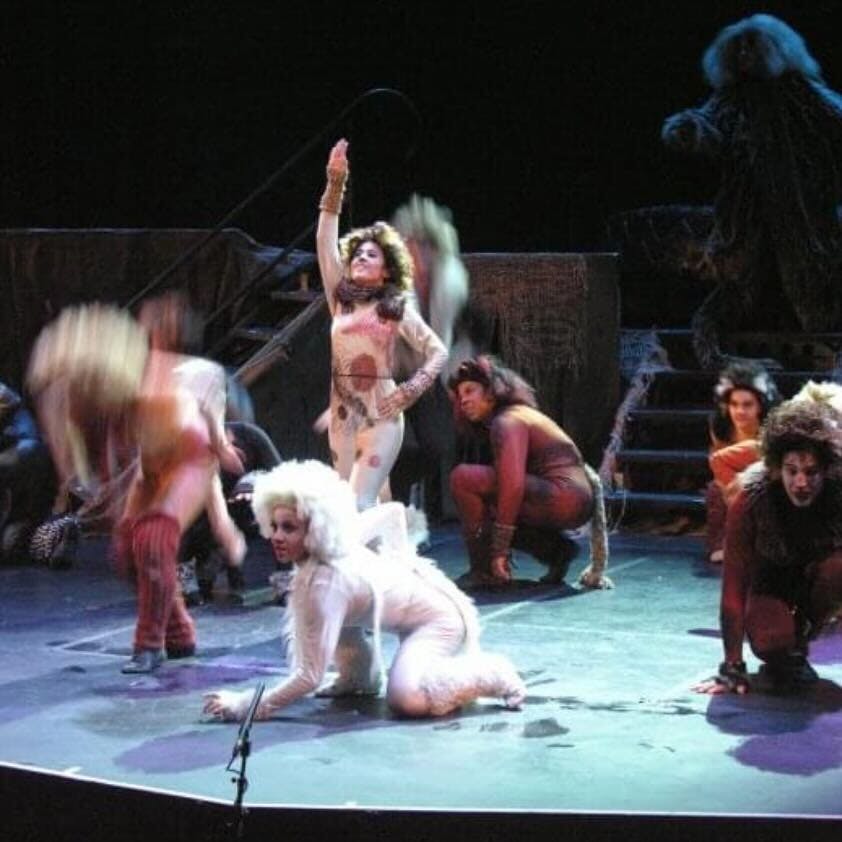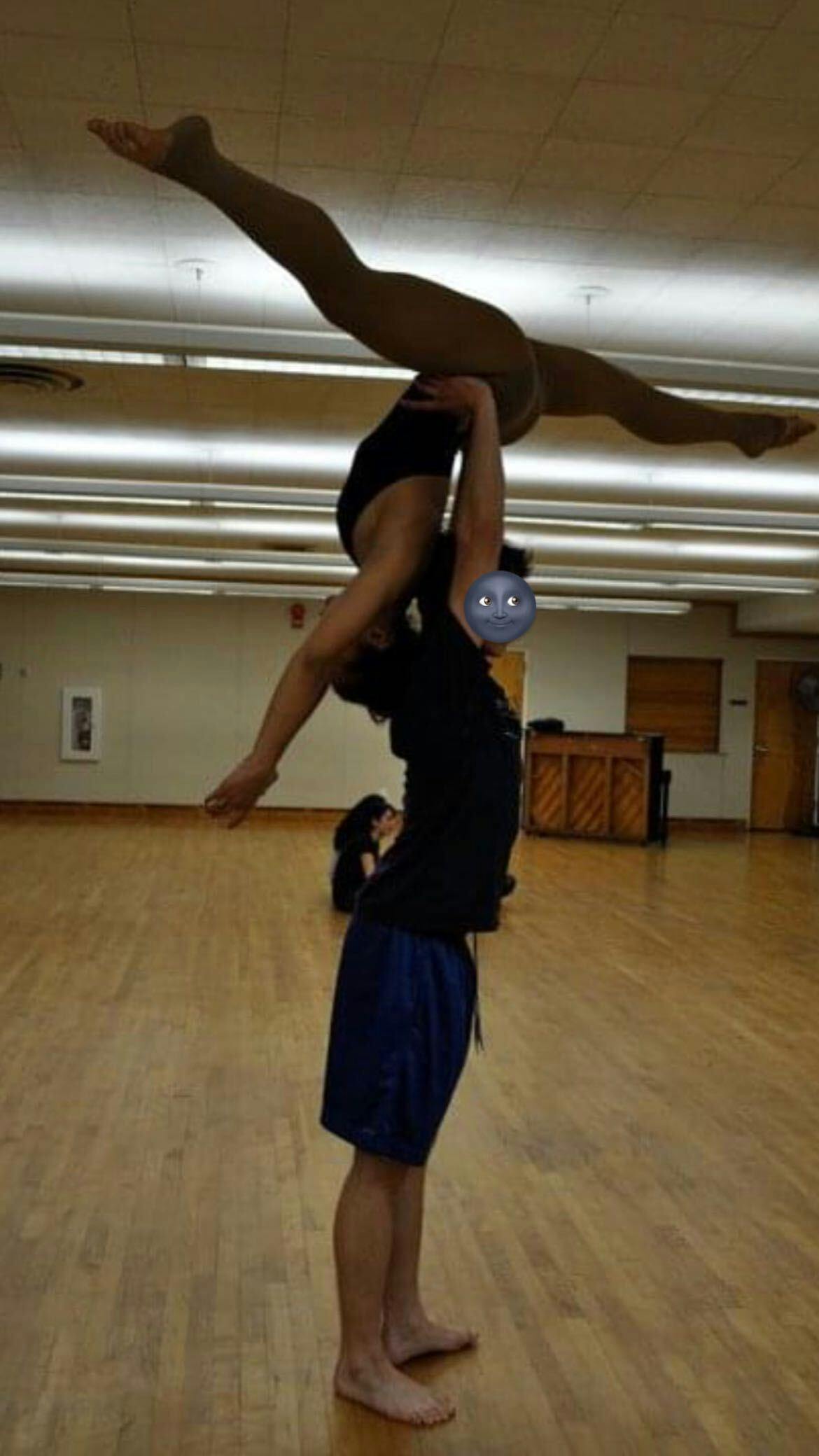 lol, look at this post from 2013 where I went through a breakup but still had dance lmao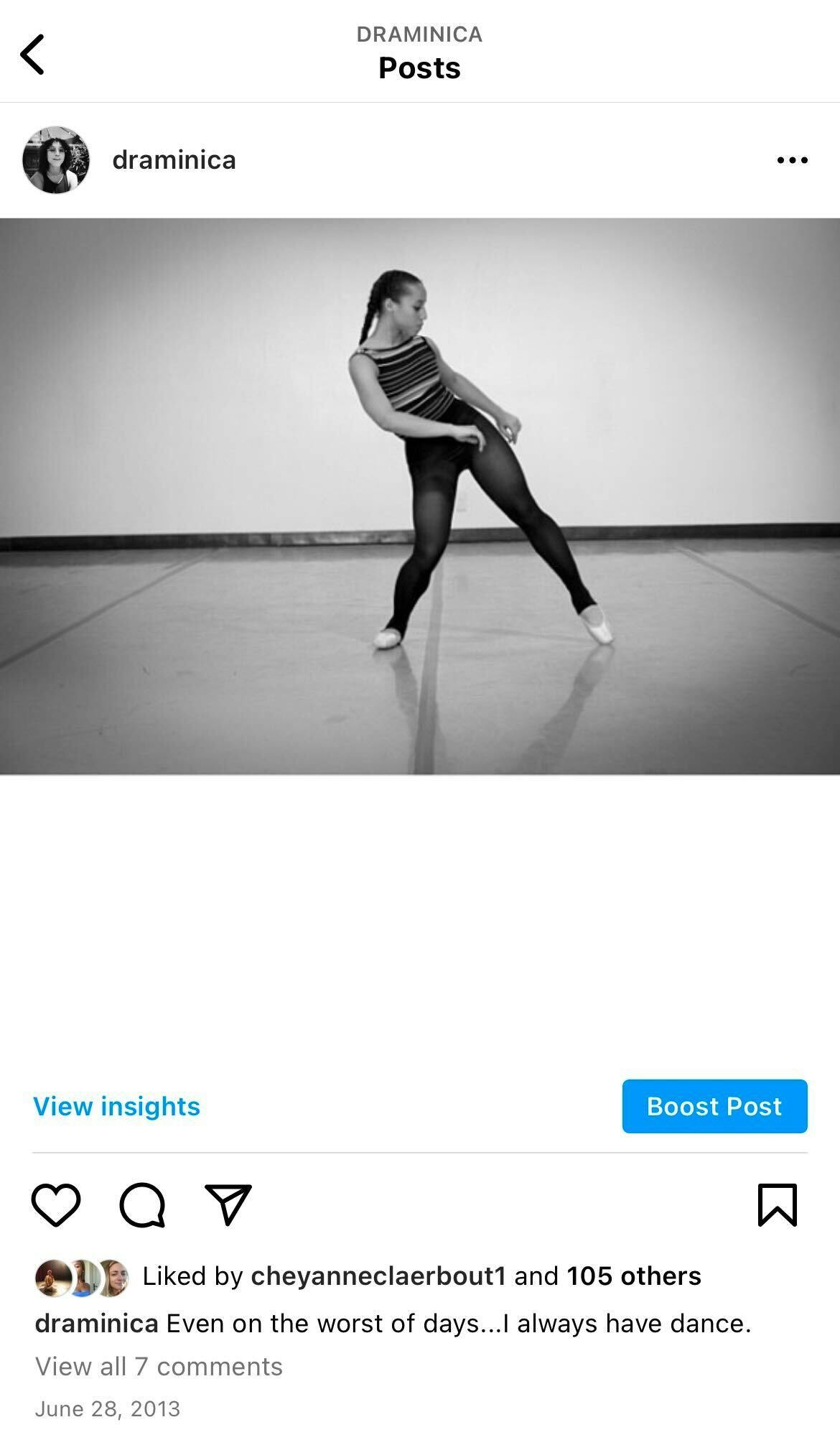 Rihanna or Beyoncè?
Rihanna. Beyoncè is untouchable, and that's why it has always been Rihanna for me. She's BAD. She contains multitudes and she lets us see them in a real way. Idk…I just feel like we would be friends. 
Fun fact: I saw Rihanna perform in probably 2007 at the LA County Fair. My Dad got me tickets :') It was SOS days! iykyk
If you had to choose — New York, Salt Lake City, or Los Angeles?
New York, baby!!!! I'm an LA girl, born and raised, but New York has always held my heart. Something about the energy really aligns with the way my blood flows. It is SUCH a magical place, and beauty is oozing out of every corner and crevice, even the dirty ones. It's not for everybody, so I always say "more room for me!" 
Who's ready for a trip down memory lane? I visited my favorite city for fall break freshman year of college. I'm living out all my wannabe Carrie Bradshaw dreams. This is so embarrassing… Eat ur heart out ~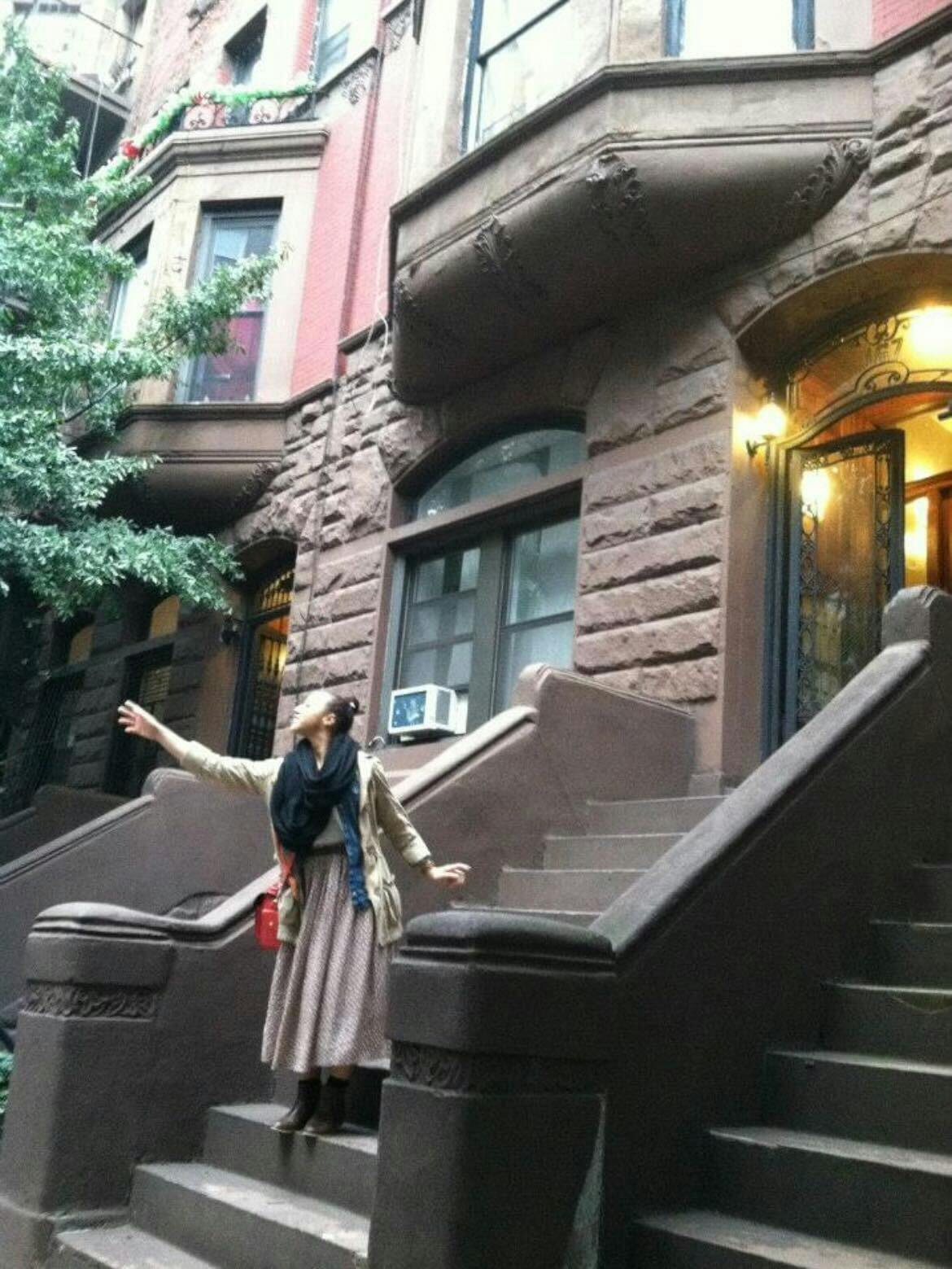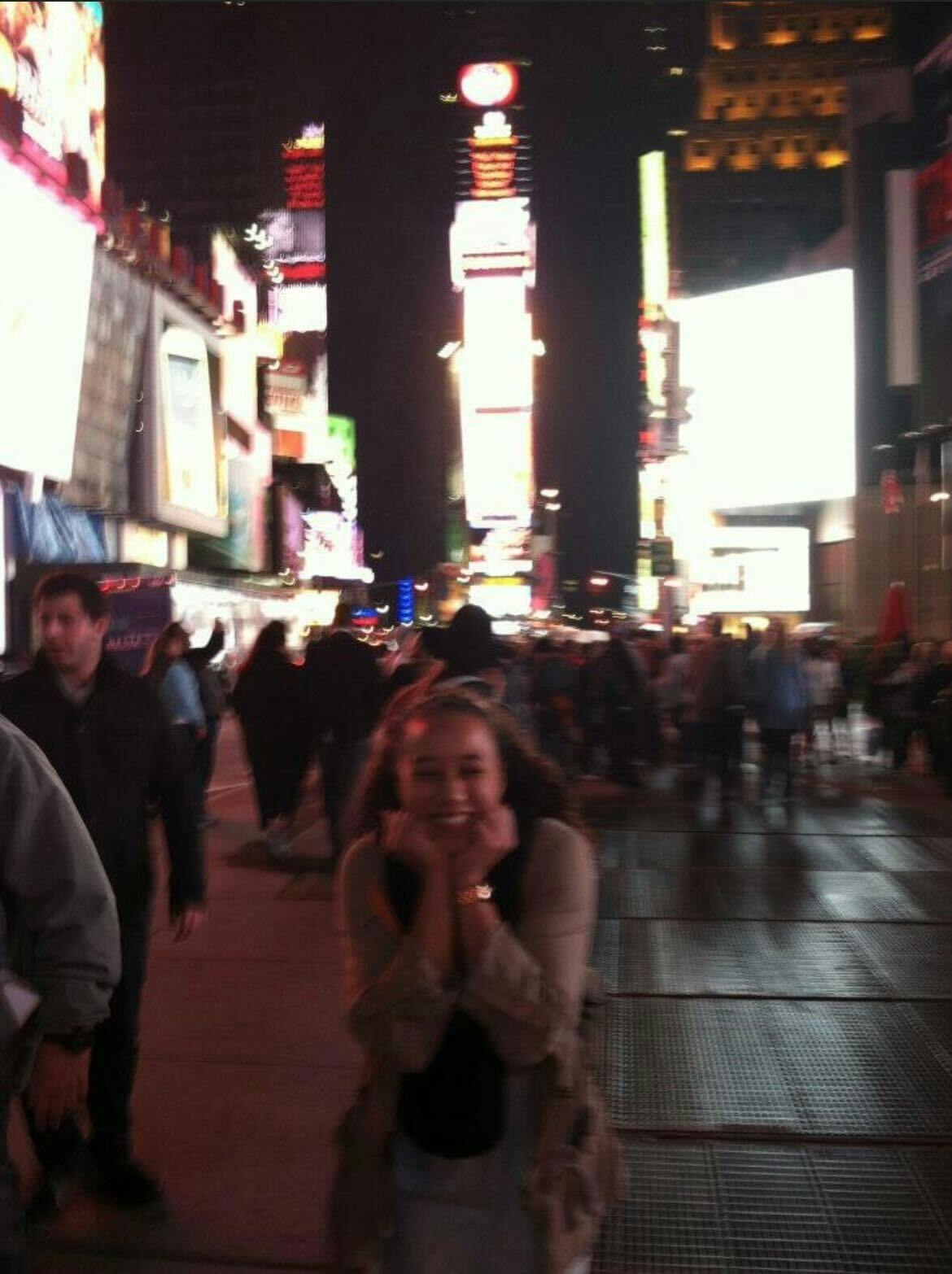 Who is a trans woman that inspires you / we should learn about?
Hunter Schafer is pretty awesome. I'm a Euphoria fan lol TEAM ZENDAYA. But yeah, I've watched Hunter's evolution over the years (she was in the high school program where I went to college!) and she has always radiated confidence, self-assuredness, and style! She's blowing up! 
Kai Isaiah Jamal really inspires me. They are not a woman, but they are extremely inspiring and deep and relevant and gorgeous. They empower me. Definitely spend some time with them!
What is your comfort food?
GREAT QUESTION! As I said, I'm a Cali girl, so it's gonna be a burrito for me. PERIODT. But if I could have a comfort appetizer and dessert it would be Hot Cheetos and you can thank me later.
Peep the earrings 👂🏽🌶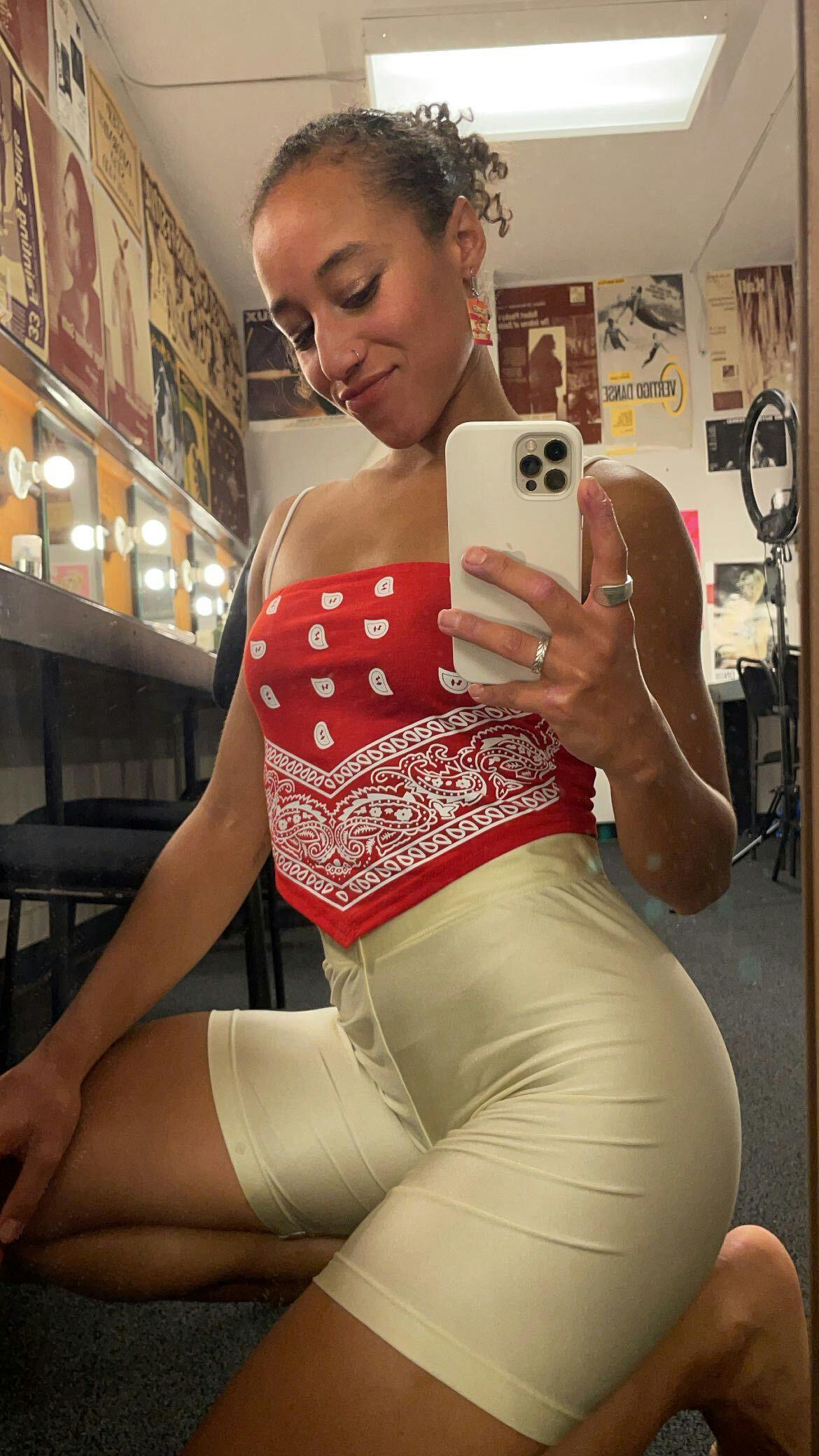 You make killer playlists. Can you recommend 3 songs made by women that we should know about?
Thank you!!! I love music! I don't think I listen to any music most people don't already know SO lemme just out myself b4 y'all judge me!
I recently was reintroduced to Alannis Morissette's 'Jagged Little Pill' album. Wow. That woman really does drama. And, obviously, as a fellow drama kween I am here for it. You Learn!!! I mean come ooonnnnn. For all my IRL NY class takers expect to be hearing this a lot from now on.
Ok next up let's talk about the many sexy as$ iterations of Sad Girls Love Money!! The OG, by Amaarae, came out in 2020 and was definitely cute and sleek. But then Kali Uchis got her hands on it last year and tore our worlds apart. Pop ur body to this version and then go on a spotify spiral for the more recent iterations. This song SCREAMS vibessss and I beg for more music like this plzzz!!!!
I played this song for daydream in one of my recent classes and snitches were crying so I'll share it here too. Yayer!
Dead or alive, what woman would you like to have dinner with?
"Another important way in which the erotic connection functions is the open and fearless underlining of my capacity for joy. In the way my body stretches to music and opens into response, hearkening to its deepest rhythms, so every level upon which I sense also opens to the erotically satisfying experience, whether it is dancing, building a bookcase, writing a poem, examining an idea."
Recommended reading:
Audre Lorde:
Uses of the Erotic: The Erotic as Power
Dogs or cats?
Plants! 
Fun fact:
I got bit by a Boa Constrictor when I was in 3rd grade! We had one as a *pet* at my Montessori School (stop your eye roll) and that heaux came for my arm one day! Luckily it wasn't my throat pftpftttt.  I went to public school after that, hahahah. oop. 
Anything else?
Call this number: (707) 998-8410! You are beautiful. 
OH, and listen to Reggae! xoxoxo