Dance Church announces Platform pop-up series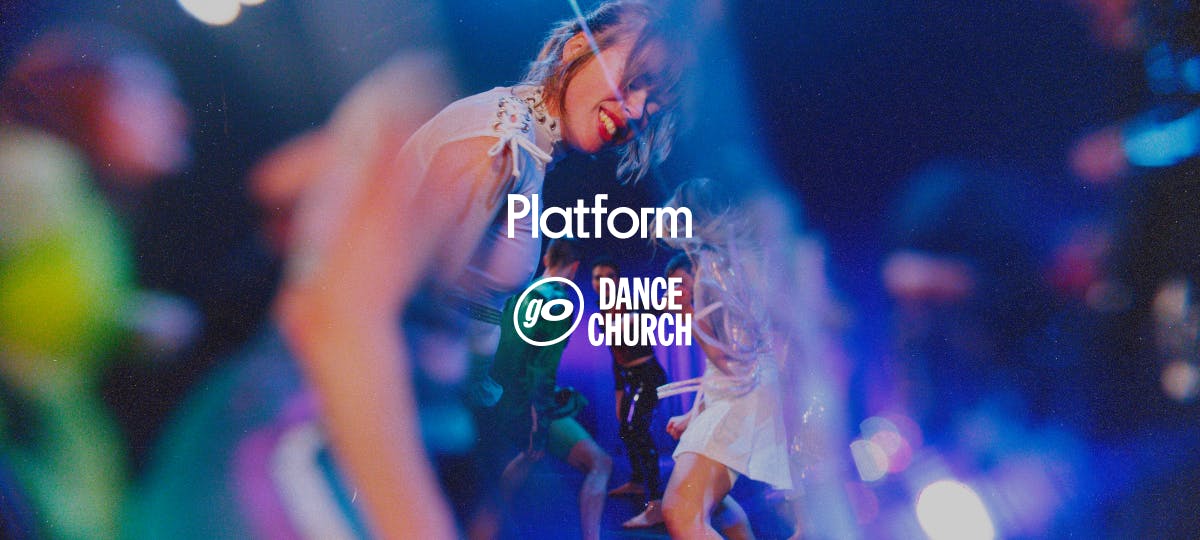 Dance Church®, the wildly-popular dance-focused movement class announces a four class partnership series with Culver City's Platform, which brings together a curated collection of independent and creative businesses. The new partnership features the classic 55ish-minute Dance Church format outdoors in Platform Park on select Sundays this spring including February 20, March 20, April 17, and May 29.
"Platform's commitment to design-forward, community driven businesses really aligns with Dance Church's mission," said Kate Wallich, Dance Church Founder and Chief Creative Officer. "We are thrilled to continue growing the Dance Church community in Los Angeles, and this partnership with Platform is one of the first unique experiences we hope to create for our current members and to introduce Dance Church to a broader audience in Los Angeles." 
The four-part series will be held February 20, March 20, April 17, and May 29 at 10amPT in the Platform Park. Following the 55ish-minute classic Dance Church format, the party will continue with attendees and community members socializing over non-alcoholic spritzers provided by Ghia. Dance Church will also have an exclusive merch pop-up where attendees can purchase Dance Church branded items, including a limited edition 'dancer' hat, made just for the Platform LA x Dance Church partnership.
"Dancing together is just one part of the Dance Church experience. From end to end, it's really about building friendships and community before, during, and after class. Whether it's brunch at Margot or riding the metro expo line to the beach, what we do post-class is all part of the experience," said Wallich.
Classes are free for Dance Church, Platform LA, and Ghia members, and $20 for non-members. Registration required, secure your spot here.
About Platform:
A culture-setting destination at the nexus of Los Angeles in Culver City, Platform is a walkable collection of independent and first-to-market merchants, eateries and creative businesses each with an original offering only at Platform. Platform serves as a canvas for innovative and emerging brands and talent across the cultural spectrum to realize new concepts (permanent and evolving) and collaborate on standout programming.
About Dance Church:
Dance Church has been bringing people together through the joy and release of dance since 2010 — in real life and on the internet. Designed for people of all shapes, sizes, backgrounds and identities, Dance Church is on a mission to empower people through dance. Visit go.dancechurch.com to take classes on-demand, join the live-stream every Sunday, or register for in-person classes.
About Kate Wallich: 
Kate Wallich (she / her) is the Founder and Chief Creative Officer of Dance Church. Kate is a Seattle-based choreographer who believes in the combined power of artists and the public. A dancer, choreographer, educator, and founder who was named one of Dance Magazine's "25 To Watch," Kate has cultivated community through her inclusive dance-fitness class Dance Church®, her dance companies The YC and YC2, and the non-profit arts organization she founded in 2016, Studio Kate Wallich. Kate's work has been commissioned and presented nationally and internationally by the Walker Art Center, On the Boards, Seattle Theater Group, Mass MoCa, The Joyce Theater, Seattle Art Museum and many more.  In 2019 she collaborated with Perfume Genius on the critically acclaimed dance and music performance The Sun Still Burns Here.
For more information on Dance Church, please contact: 
Ali ali@culturalcounsel.com
Lauren lauren@culturalcounsel.com