Dance Church partners with Pioneer Square Labs & brings on CEO Clara Siegel

Dear Dance Church Community,
We've got some exciting and meaningful news to share with you. We have grown explosively in the last 11 years, from hundreds of people in dance studios across the country and world, to hundreds of thousands of people taking Dance Church Go on the internet.
A grassroots community of brilliant dance artists have always been behind the scenes — hauling production gear (and disco balls!), signing people into class, fielding help requests, and packing up merch. We're doing it out of passion for you, the Dance Church community, and for our mission to empower dancers everywhere — teachers and takers alike.
Dance Church wants to be big, and to support the needs of our community, we knew we needed real infrastructure so today, we are thrilled to share with you some very special news. Dance Church is officially bringing on Clara Siegel as CEO and partnering with Pioneer Square Labs, a tech start up studio based in Seattle, to help us continue supporting and intentionally growing towards our vision of bringing people together through dance in joyful experiences. Founder Kate Wallich will partner with Clara to lead the company. She will continue to drive vision and brand, and support the community and dance artists as Chief Creative Officer. Clara will help put in place processes and structures, and building out the website, in service of the Dance Church mission.
"I have always said that I want Dance Church to be as big as it wants to be. This is about supporting dancers — teachers and takers alike — in a meaningful way with big support." — Kate Wallich, Founder & CCO
Read the full Press Release from Dance Church below. We can't wait to dance with you, forever!
******************************************
[SEATTLE, WA, June, 15, 2021] -- Today Dance Church, the wildly-popular dance-focused movement class founded by director and choreographer Kate Wallich, is announcing some executive partnerships. The first of which is the hiring of Chief Executive Clara Siegel, who led many of Facebook's pivotal community and growth initiatives across streaming, gaming, and video calling and will help lead and scale the Dance Church business model. With a Mathematics degree from Reed College and an MBA from Stanford GSB, Siegel brings leadership, product, analytical horsepower, and operational experience to the team. Wallich will serve as Chief Creative Officer of the company, leading production, brand, and community.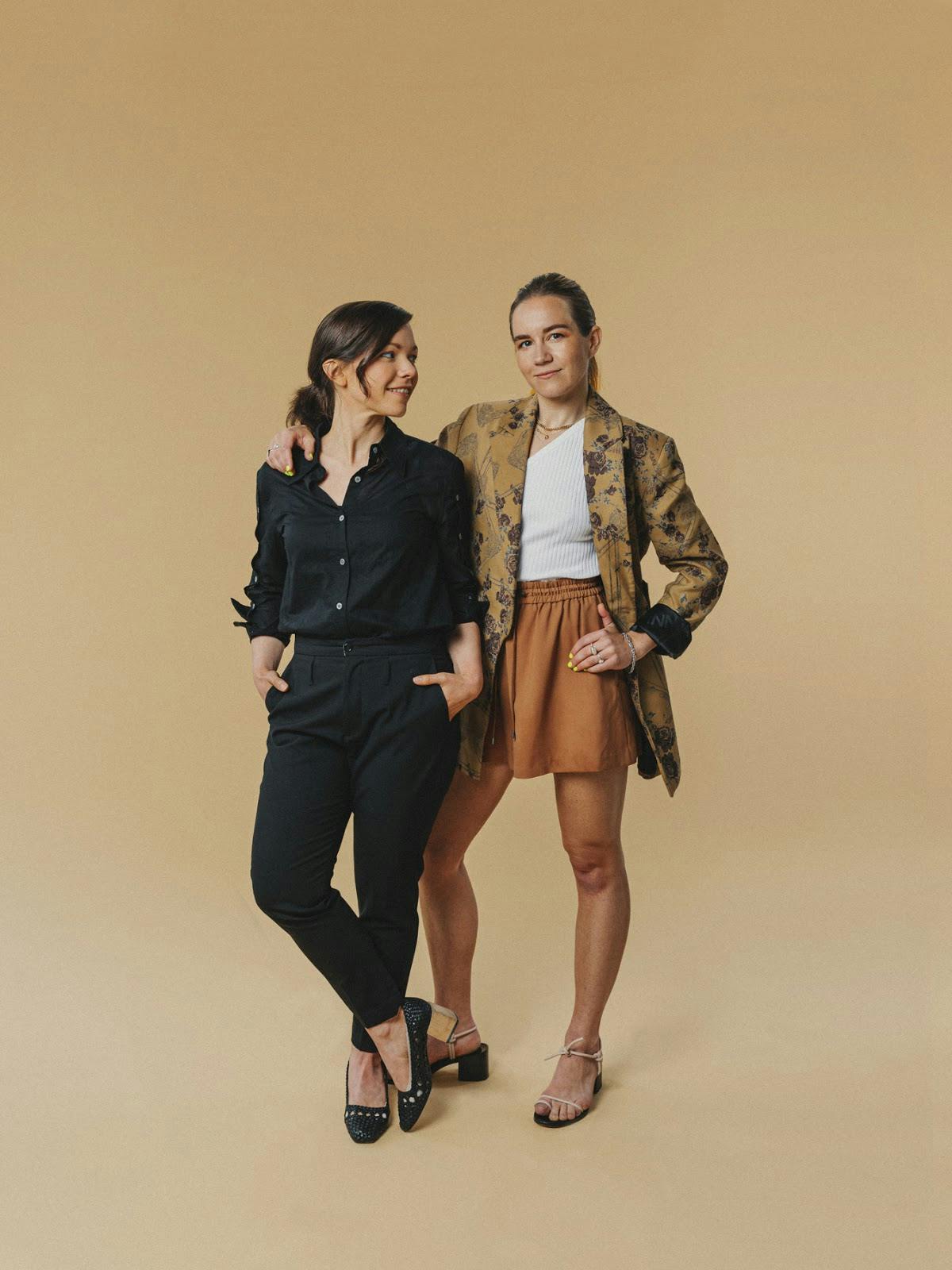 Dance Church is also announcing a partnership with Pioneer Square Labs (PSL), a startup studio and venture capital firm that has spun out 27 venture-backed startups. Like Dance Church, PSL is also based in Seattle, WA and their alliance has been integral to Dance Church's development and growth. Thanks to this partnership, Dance Church has launched the Dance On Demand product, a subscription to a library of classes as an alternative to the livestream option that became available during the pandemic, currently available as a beta release.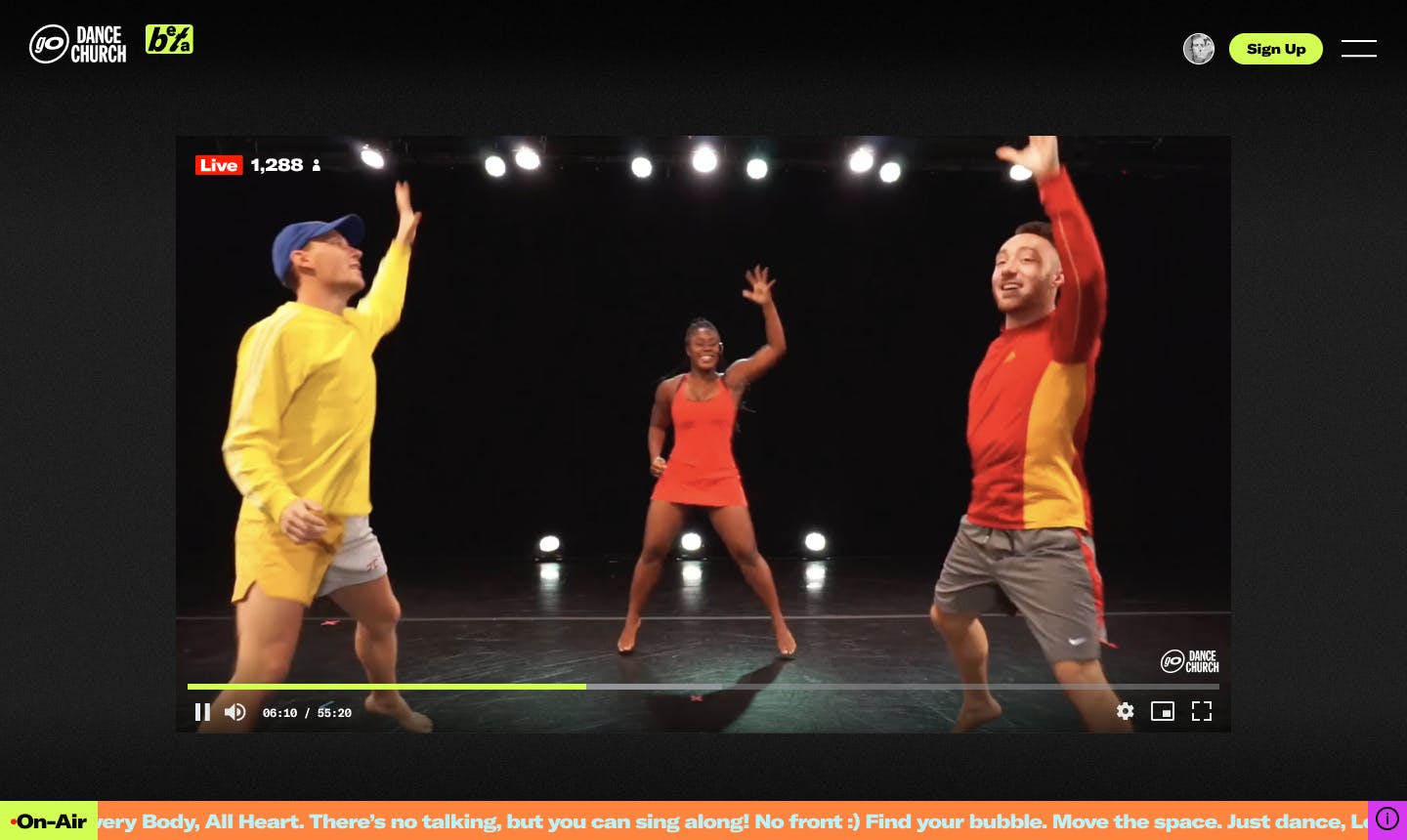 "We couldn't be more excited to be working with Clara, Kate, and the whole Dance Church team to bring the past decade of Dance Church obsession online as a digital product," says David Zager, PSL Partner. "The human connection that Dance Church has built is truly special."
Known for carefully curated playlists and professional dance artists driving the experience, Dance Church's community-driven format of entertainment exercise was created in 2010 and took off. In response to COVID-19 and the subsequent lockdown that left many in search of new ways to exercise, let out pent up energy, and experience the freedom often reserved for the dance floor, Dance Church launched a livestream alternative to their in-person classes. Since then, the Dance Church movement has grown, reached a massive audience and has brought joy to living room dancers all over the world.
This summer, Dance Church returns to the live format in a pop-up partnership with Nordstrom. The tour kicked off on May 15 in Los Angeles, and continued this past weekend in Chicago. The tour's next stop will be in Seattle on July 10 at The Seattle Center, and will culminate in New York City on August 7th.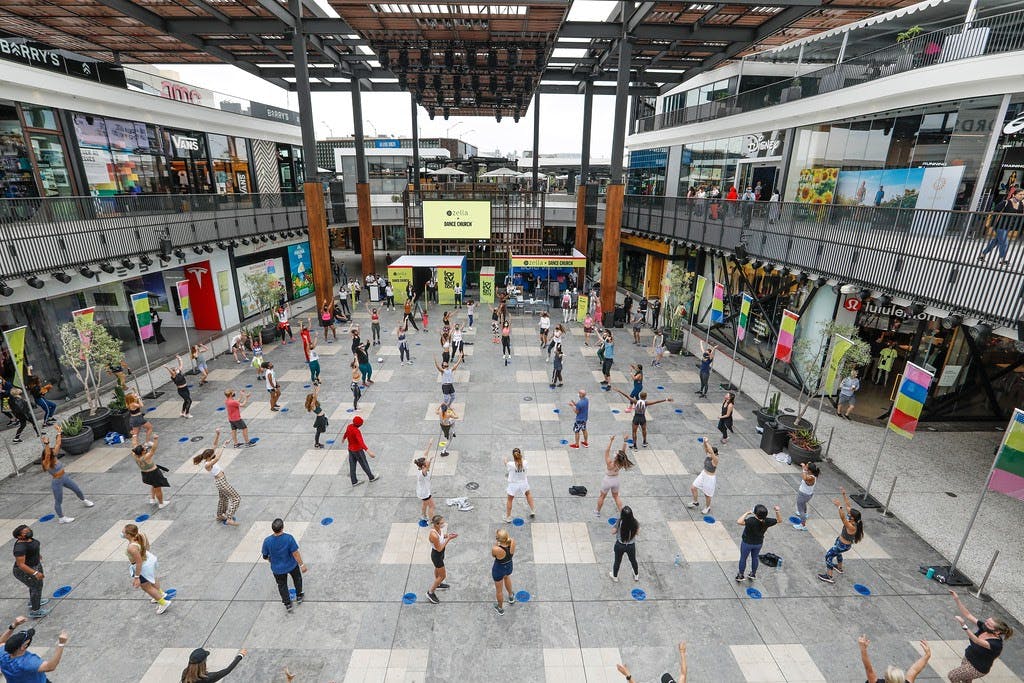 "The word of mouth growth over the last 11 years, from hundreds of people lined down the block to hundreds of thousands dancing together online, is astounding. People are flying between cities to go to classes now, and dancing online with their grandparents."
"Dance is universal and brings people together, and Kate has a vision to bring that joy to everyone in a way that supports dance artists and the community. We are building a community platform that truly enables this feeling of connection, is dynamic between in person and online, and is extensible to more formats and regions."
"I am blown away by Kate. She is a brilliant entrepreneur who goes 200% on vision, community, dance, and brand. I've been building streaming media and digital community products for nearly a decade so compliment on the platform and business side, helping to bring her vision into reality."
"Dance Church is beloved by so many people and at its core, the community has always driven its growth. This is about supporting dancers — teachers and takers alike — in a meaningful way with big, institutional support."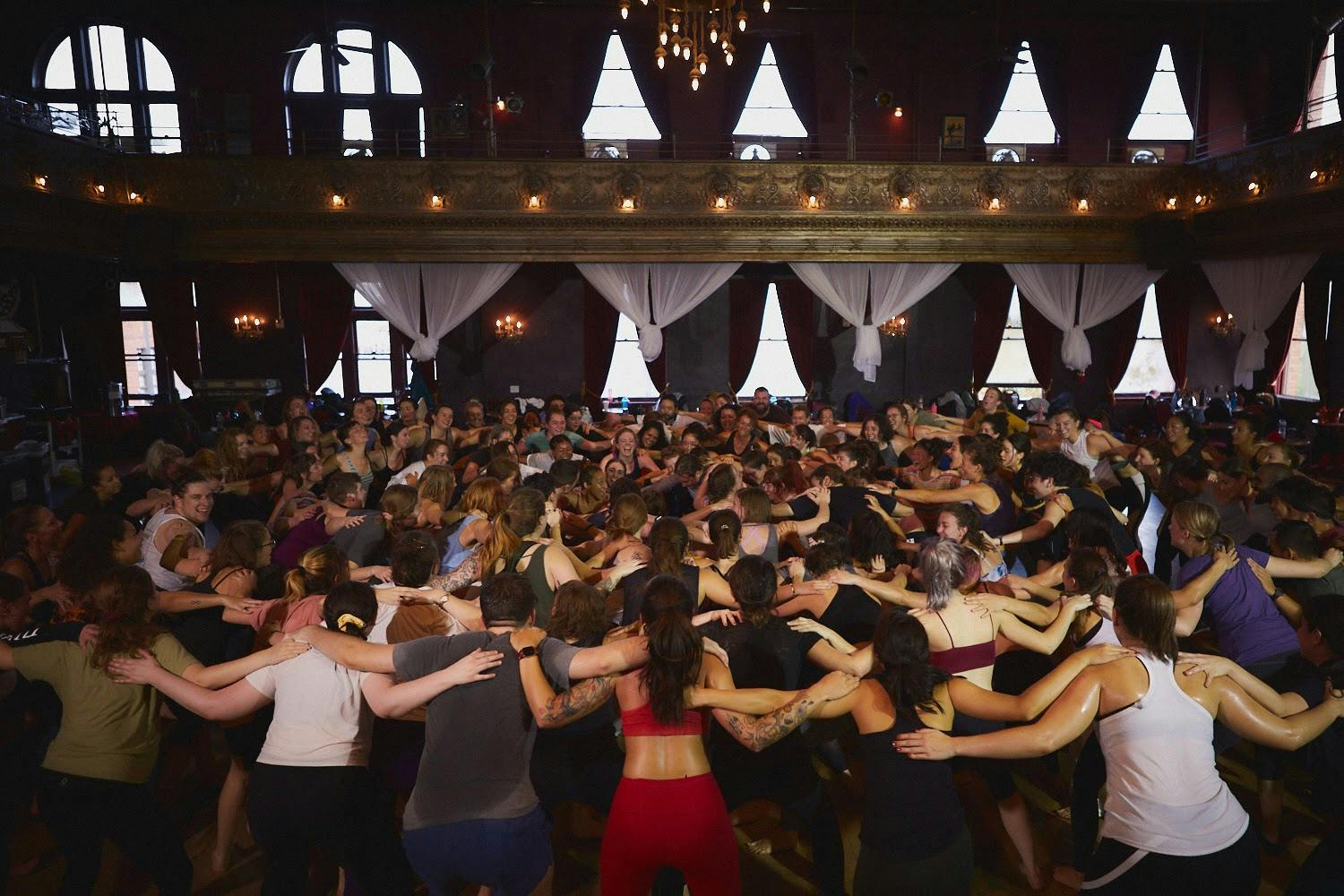 "I have always said that I want Dance Church to be as big as it wants to be. When we were turning 50+ people away at the door for classes, and then getting thousands of emails and DMs during COVID, I knew we needed strong infrastructure to intentionally scale our 10+ year old organization along with the needs of the community."
"PSL has helped us set up the infrastructure of the company down to its core in a way that is true to the mission, vision and values, and Clara brings product and execution expertise to carry us forward in a supported way as we scale. I could not be more proud and excited to work alongside Clara, PSL, the dancers and the entire team in building a company that truly changes lives through dance."
"We couldn't be more excited to be working with Clara, Kate, and the whole Dance Church team to bring the past decade of Dance Church obsession online as a digital product. The human connection that Dance Church has built is truly special."
"Kate and Clara are the perfect marriage of strengths coupled with shared values. With Kate's creative vision and Clara's operational and product superpowers, we couldn't be more excited to build on the incredible foundation and watch the Dance Church glow grow."
"We had a WOW moment when we saw thousands of people setting up Zoom/Team meetings in their living rooms so that they could do Dance Church with friends and family. PSL worked with Kate to launch a scalable anytime anywhere Dance on Demand offering. Empowering the dance artist and connecting the community in a joyful way is everything."
Dance Church has been bringing people together through the joy and release of dance since 2010 — in real life and on the internet. Designed for people of all shapes and sizes, backgrounds and identities, Dance Church is on a mission to empower dancers everywhere. To learn more and take classes, visit go.dancechurch.com.
Kate Wallich is a Seattle-based choreographer who believes in the combined power of artists and the public. A dancer, choreographer, educator, and founder who was named one of Dance Magazine's "25 To Watch," Kate has cultivated community through her inclusive dance-fitness class Dance Church®, her dance companies The YC and YC2, and the non-profit arts organization she founded in 2016, Studio Kate Wallich. Kate's work has been commissioned and presented nationally and internationally by the Walker Art Center, On the Boards, Seattle Theater Group, Mass MoCa, The Joyce Theater, Seattle Art Museum and many more. In 2019 she collaborated with Perfume Genius on the critically acclaimed dance and music performance The Sun Still Burns.
About Pioneer Square Labs
Pioneer Square Labs is a Seattle-based startup studio and venture firm (PSL Ventures) that finances, creates, and launches technology startups. For more information, visit www.psl.com.
For more information on Dance Church, please contact: Grandstand Media