Announcing Supporter Memberships
✨ Brand New Membership Alert ✨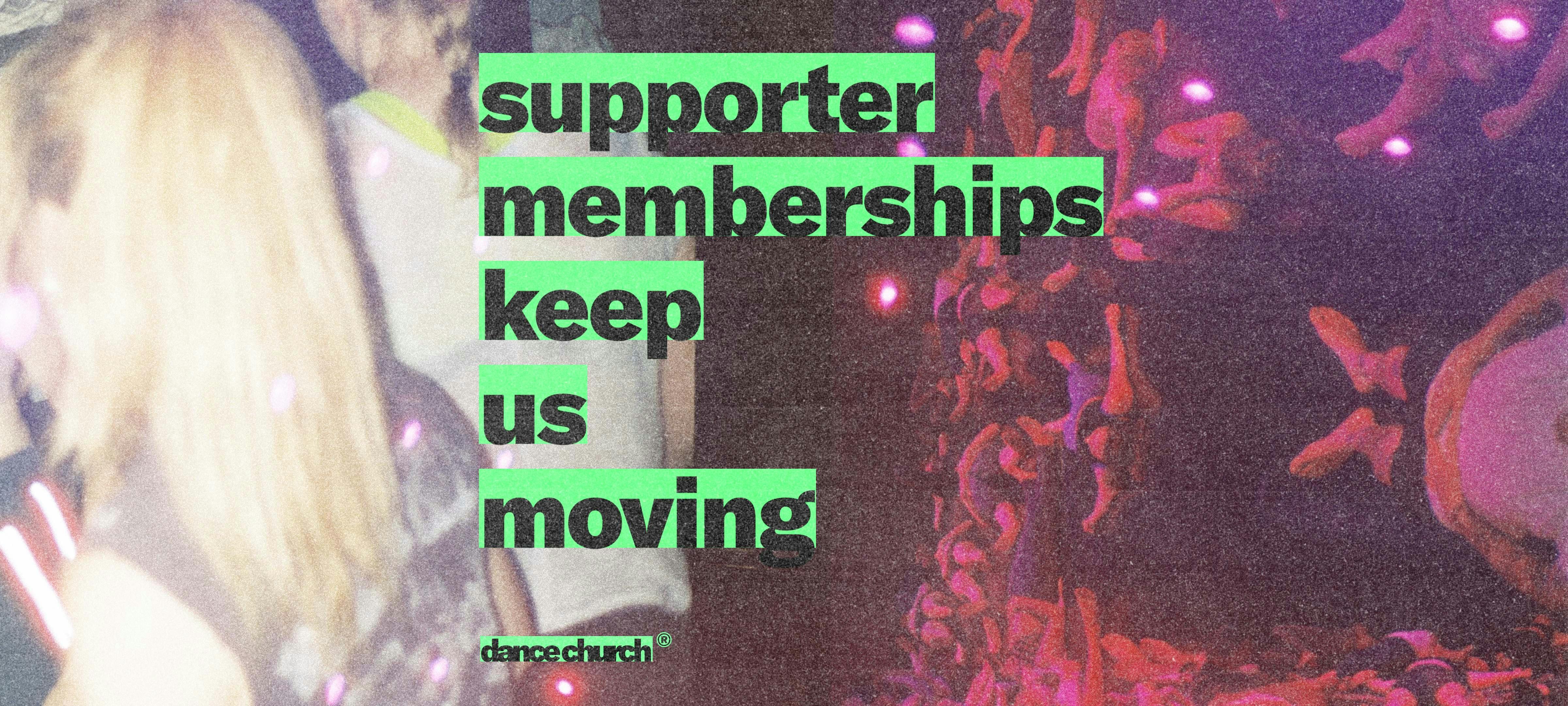 Announcing our new Supporter Membership 🫂 This new membership helps to 💫 Empower dance artists as W2 employees 💫 Make memberships accessible for all 💫 Bring dance to diverse communities through outreach and programming 💫 Expand our class offerings in cities across the country.
How it works ➡️ Supporting Members add an extra dollar amount per month to their existing membership, to help fuel Dance Church's growth. All Supporters are featured on our site and the first 50 sign-ups receive Dance Church beach towels 🏖 Sign Up Now→
More Details Below 👇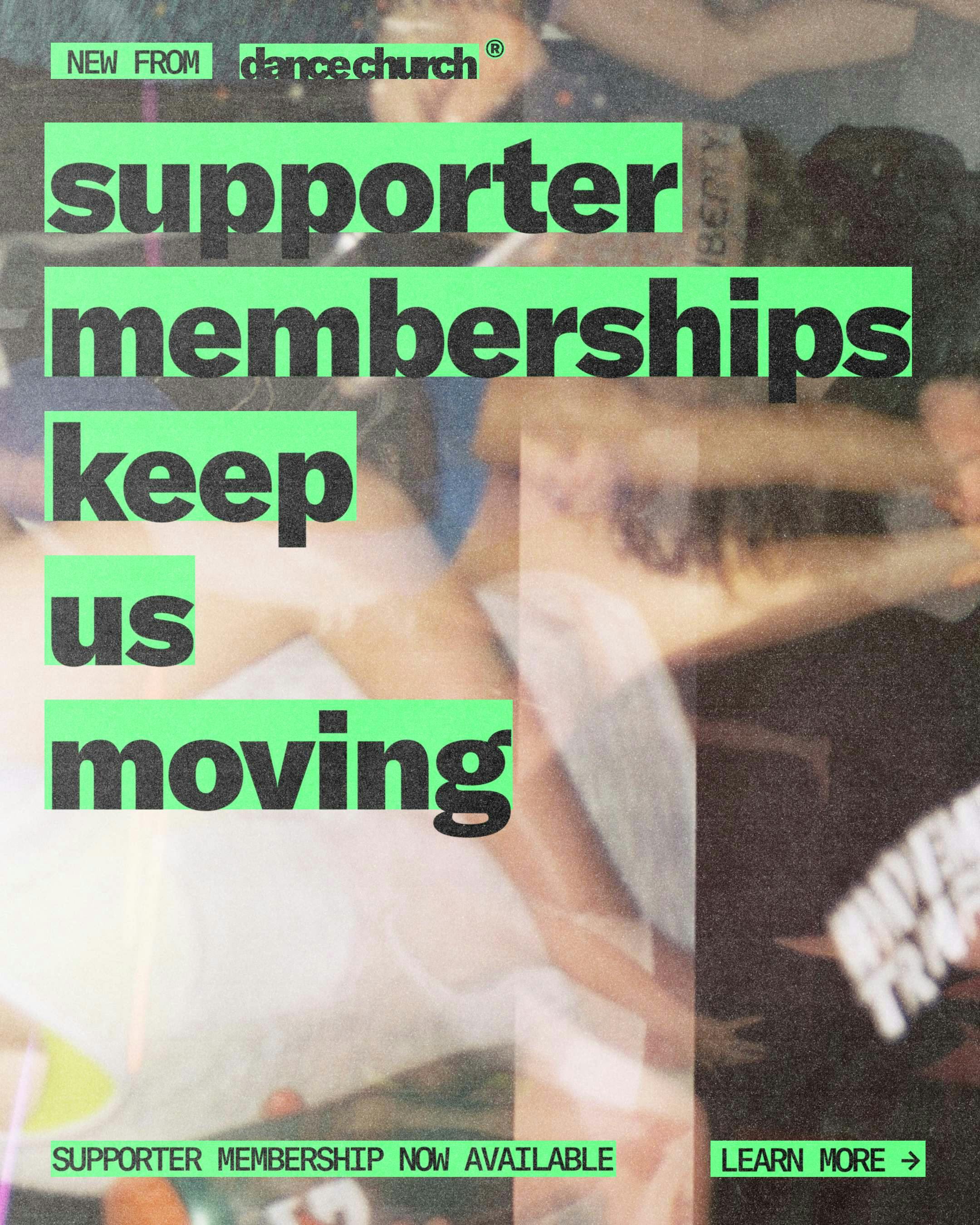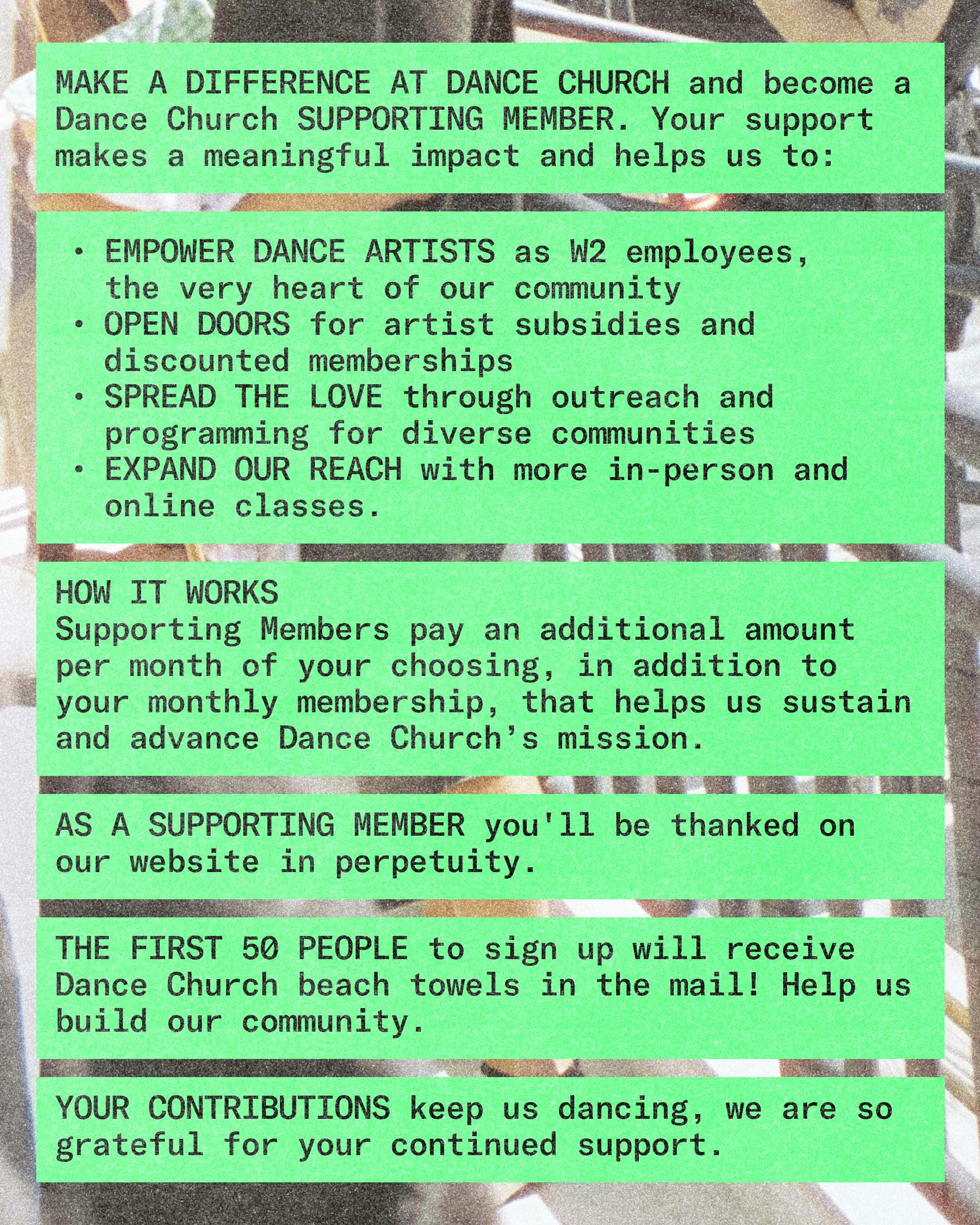 Supporting Members play a crucial role in sustaining and advancing Dance Church's mission. By paying an additional amount per month, in addition to your monthly membership, you provide ongoing, financial support that meaningfully helps Dance Church continue to:
Hire dance artists as W2 employees - they are the foundation of this organization.
Fund the Subsidized and Dance Artist Memberships - allowing every body to join the dance party and reducing barriers.
Support Outreach Programming for diverse communities.
Expand classes both in person and online.
As a Supporting Member, you will be acknowledged on the website, and the first 50 Supporters will receive Dance Church merch in the mail! The Supporter Membership is a sliding scale option for payment for the Unlimited and Basic Memberships and is not a tax-deductible donation.
You can cancel or change the amount of your Supporter Membership at any time by emailing info@dancechurch.com, however we do request that you have an intent to participate in an ongoing way as it helps with financial planning. Your support is instrumental in driving Dance Church's growth and impact, and we are incredibly grateful for your commitment and love for this community.