Standing with Tyre Nichols and his family
Our support for Tyre Nichols & rebuke of the policing system that ended his life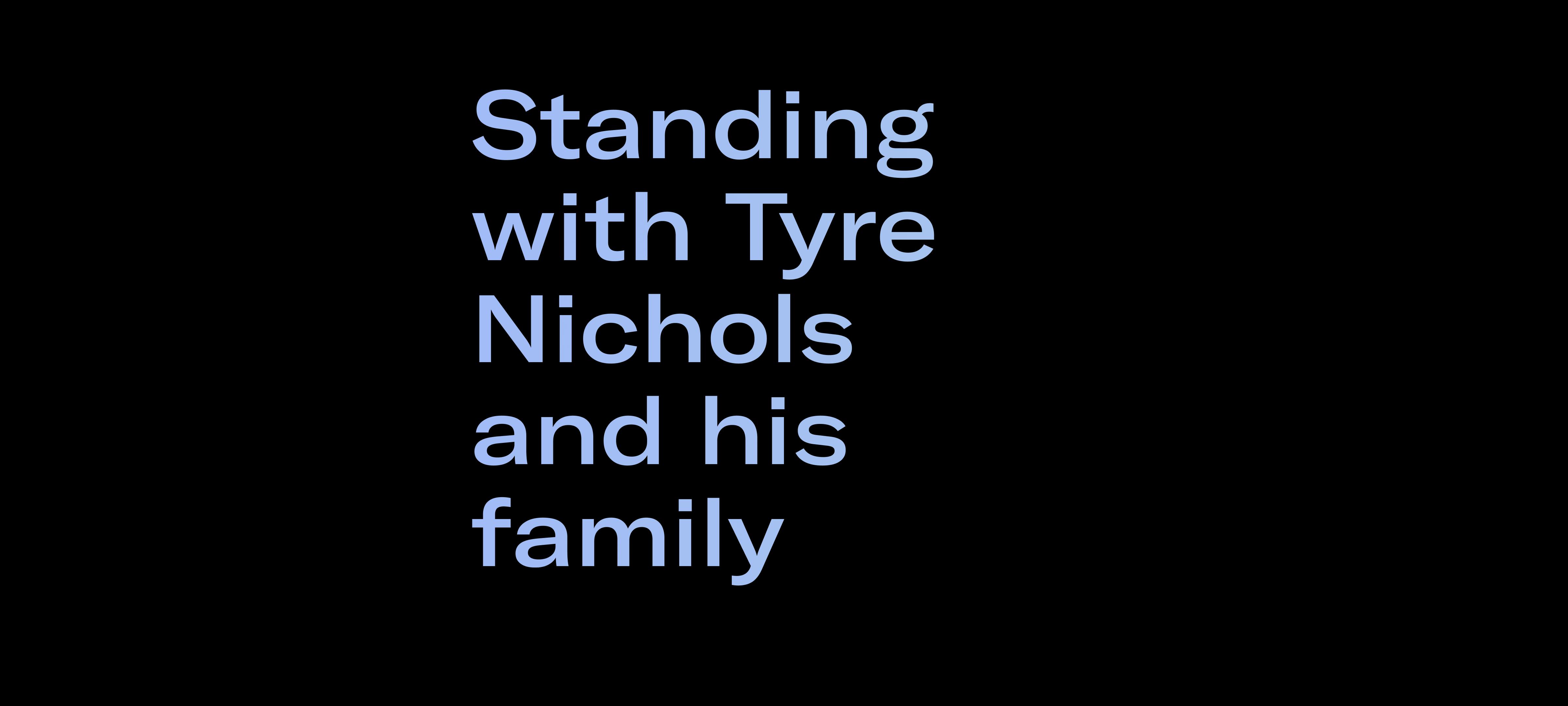 The inhumane and deadly beating of Tyre Nichols is yet another example of the broken system of policing in America. We extend our sincerest condolences to the family of Tyre Nichols and the Memphis community and extend our support to mobilize in forms of protest to express anger, sadness, and demand for change.

These events highlight the systemic issues and institutional racism that lie within policing in America. It is time to replace the brutality done by police with humane intervention from social workers, crisis workers, and health workers.

Below are ways you can show your support.
☞ NPR