Meet Your Teachers: Amelia, Laurie and Alyssa
Atlanta, Seattle and Toledo get ready to move.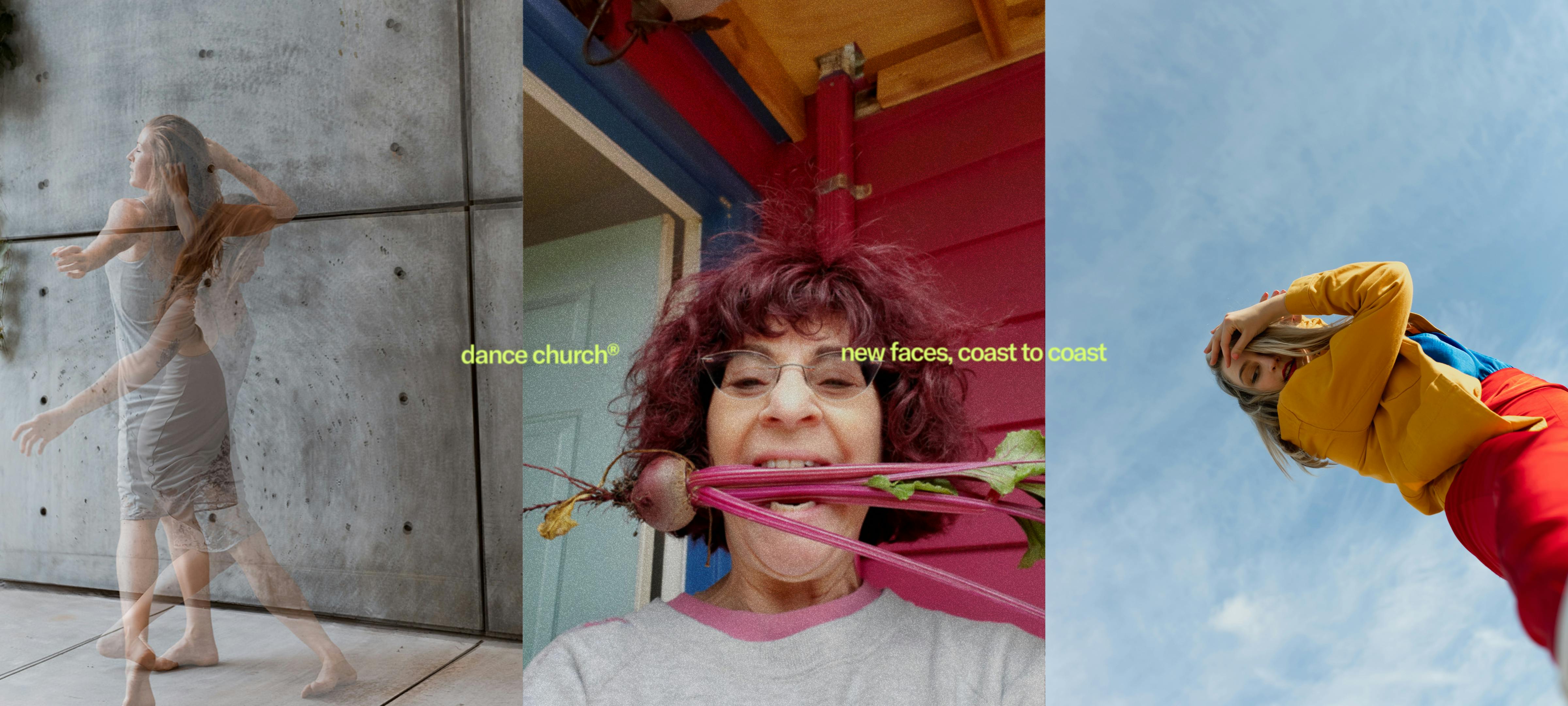 More teachers, more cities, more ways to dance! This week we're introducing you to three new Dance Church teachers: Amelia Reiser (Atlanta, GA), Laurie Spivack (Seattle, WA) and Alyssa Brutlag (Toledo, OH). 
👽 Amelia Reiser (she/her) finds poetry and awe in community, body liberation, mindfulness practices, and the general vastness and complexities of the natural world. What she loves, she experiences in as many ways as possible: thorough embodiment, reading, play and work. Ask her about forests or bird migration and she'll direct you to her favorite hike and a corresponding book (Mary Oliver, anyone? Robin Wall Kimmerer? Amelia's got you covered). She's a virgo, a dog-parent (Figgy Smalls), an artist and now a Dance Church teacher.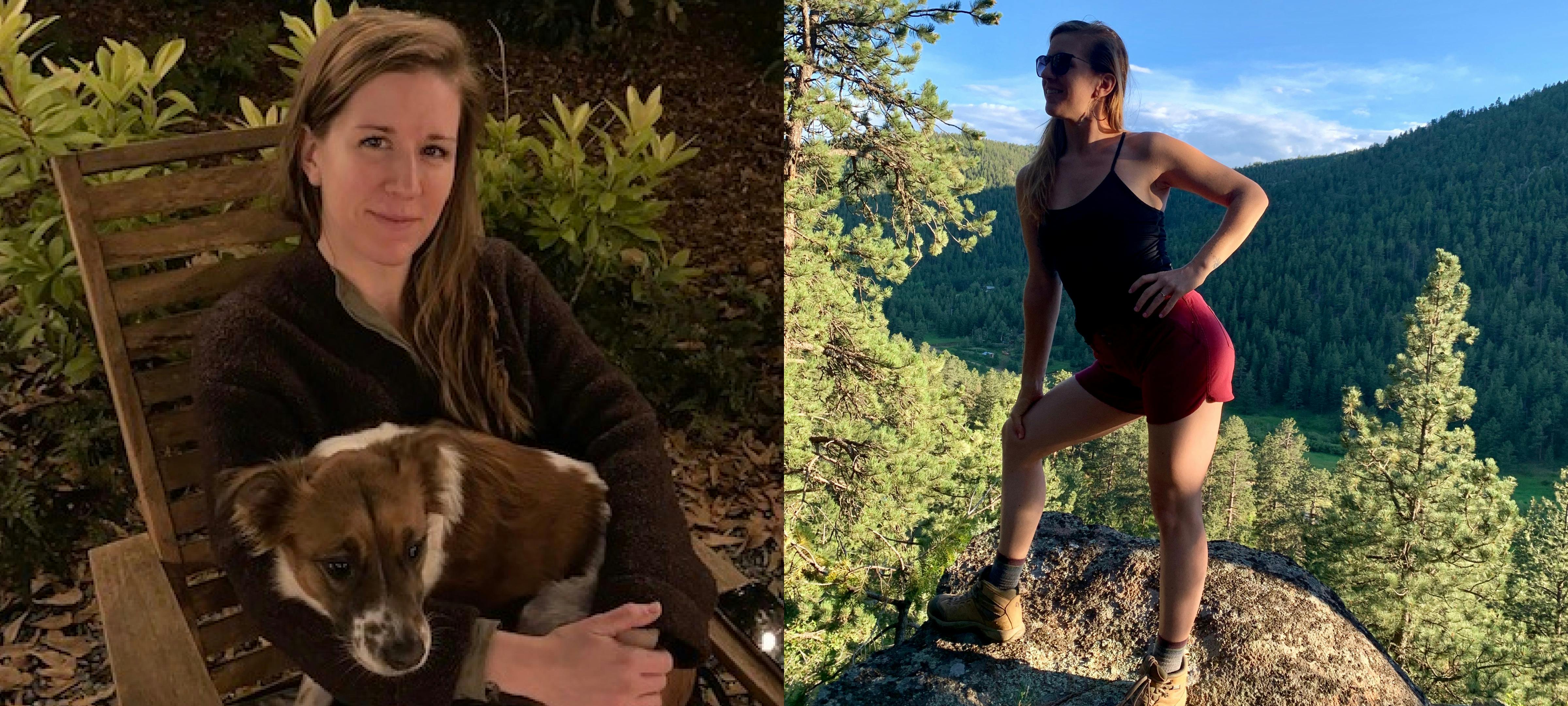 ☞ Dance Church is new to Atlanta. What makes you excited about growing a community of class takers in your city?
Amelia: Dance Church provides an opportunity to share my love of dance with a wide community of people from varying backgrounds, who may or may not feel connected to the "dance community" but still want to move their bodies and find connection. I hope to offer a space that feels welcoming to folks who have been historically marginalized, and uplift a community of people actively working towards dismantling racism, homophobia, transphobia, classism, ableism, ageism, and body shaming. Dance is born out of ritual, and is for all bodies! 
☞ Connection–to self and to others–is such a powerful sensation. Can you describe the kind of connection you hope to cultivate in your Dance Church classes?
I imagine a dynamic energy of a room full of people moving together. I love seeing (and feeling) the shift that happens from the time people come into a space, with all of the residue of their day, to when they leave after sweating and singing and shaking it all through their bodies. That joyful buzz is really it for me!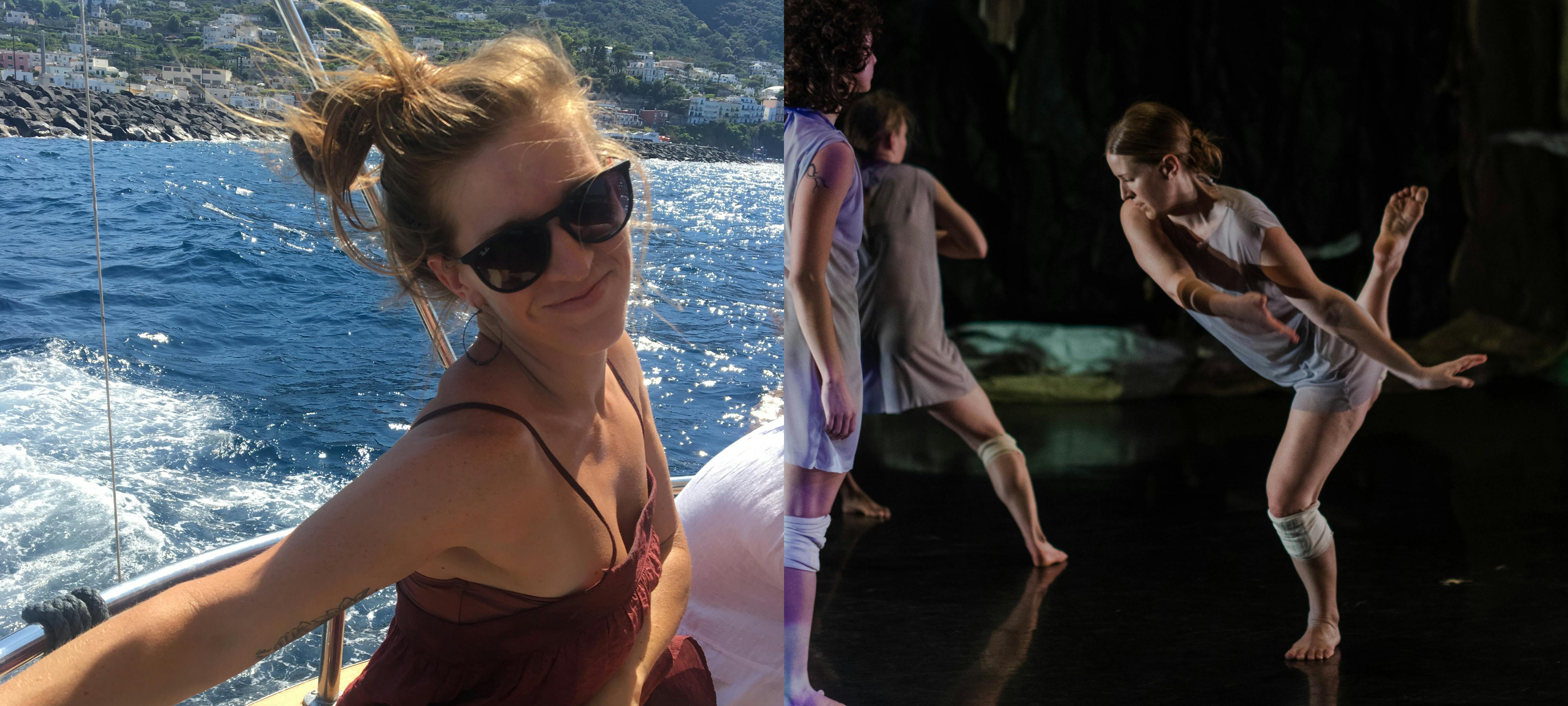 ☞ You seem to deeply value relationships and learning with and from other people. What's one thing you cherish that you learned from someone you know and love?
Amelia: When I was little, my single mom didn't have a ton of resources, but somehow managed to instill in me the need for balance, to work and save money and also to travel and live life while you have it. As an artist, art therapist, and academic, she found creative ways to book workshops or lectures at a variety of universities and institutions around the world to allow my sister and I to travel and see new beautiful places with her. One of my favorite places to travel with my mom was Ireland and Scotland (also most of my ancestors are from this region). I had the opportunity to live in Ireland for about 6 months while my mom was teaching on Fullbright and I worked at an internship at Athlone Arts and Heritage just after graduating from college. I hold these memories dearly with me as my mom passed away about 6 years ago, but I feel her need for travel and adventure still alive in me.
☞ Seems like your mom's passion for teaching and sharing her work is also alive in your dance life. Tell us about the many projects you have coming up!
Amelia: Ah yes! I'm premiering a new work, "The Games We Play" at The University of Georgia (my alma mater) this spring. The company I dance with here in Atlanta, staibdance, is also expanding a recent work into an evening length performance, which we'll share later this year. And we're also performing at ADF this summer.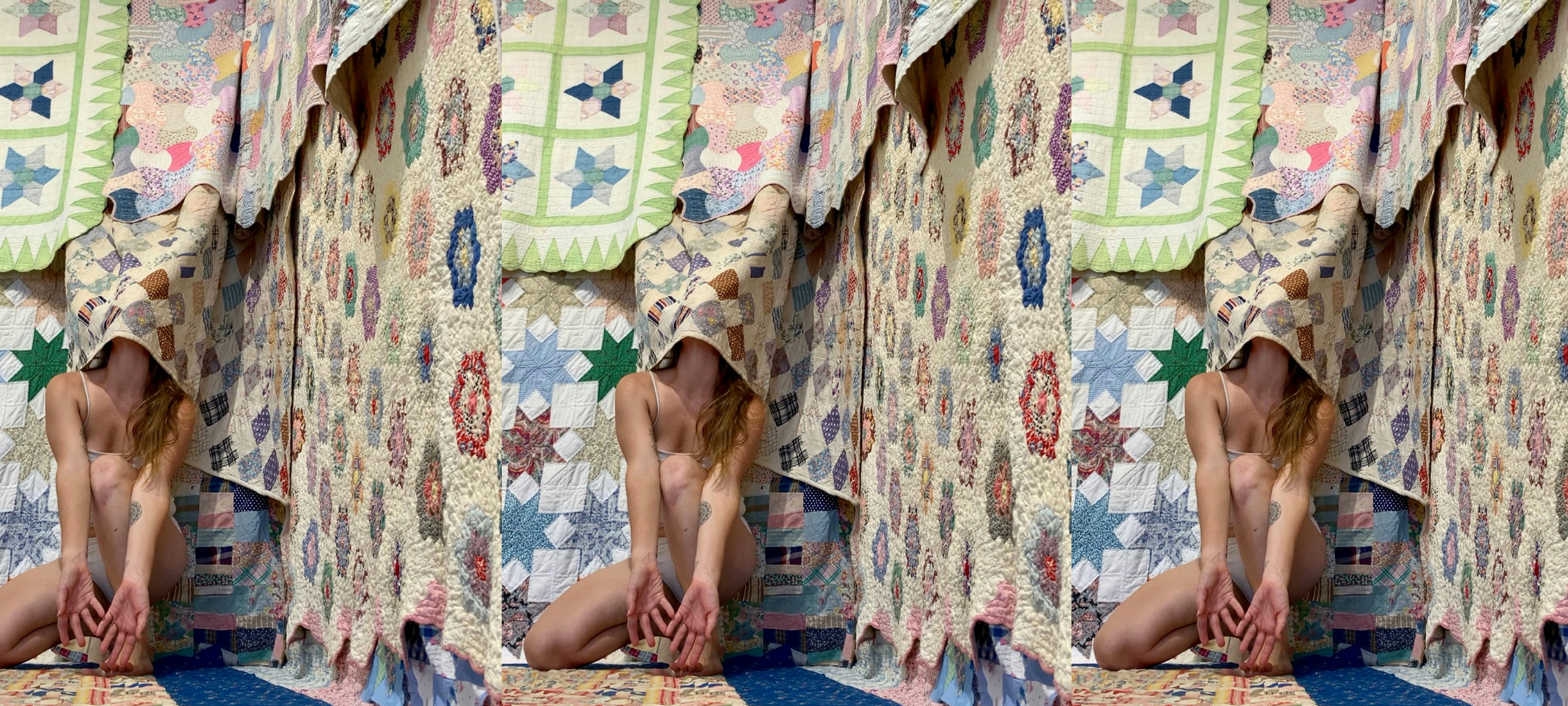 ☞ Quick! One song you're playing on repeat these days?
Amelia: "ooh la la" by Run The Jewles (feat. Greg Nice & DJ Premier)
☞ When can we dance with you in Atlanta?
Amelia: My first Dance Church class is Sunday, May 21st at 10 am at the The Trolley Barn! Get tickets. 
👽 In the heart of Dance Church's birthplace – Seattle, Washington – we're shrieking with pride and pleasure to welcome new teacher Laurie Spivack (she/her). We've been dancing with Laurie since 2017, when her daughter brought her to her first-ever Dance Church class. In Seattle, you can always find her carving out the most delicious, liberated moves in the dark corner of class where wildness blooms. An artist through the years, across national border lines (and planes of reality), Laurie has danced in NYC, Louisville, Atlanta, Provincetown, Berlin, Munich, Seattle on stage, film, on sand dunes, above horse stables, in the street, blindfolded and "other stuff that I can't remember." Laurie brings all that (and more) to her love of Dance Church and to bringing the joy of movement to new audiences.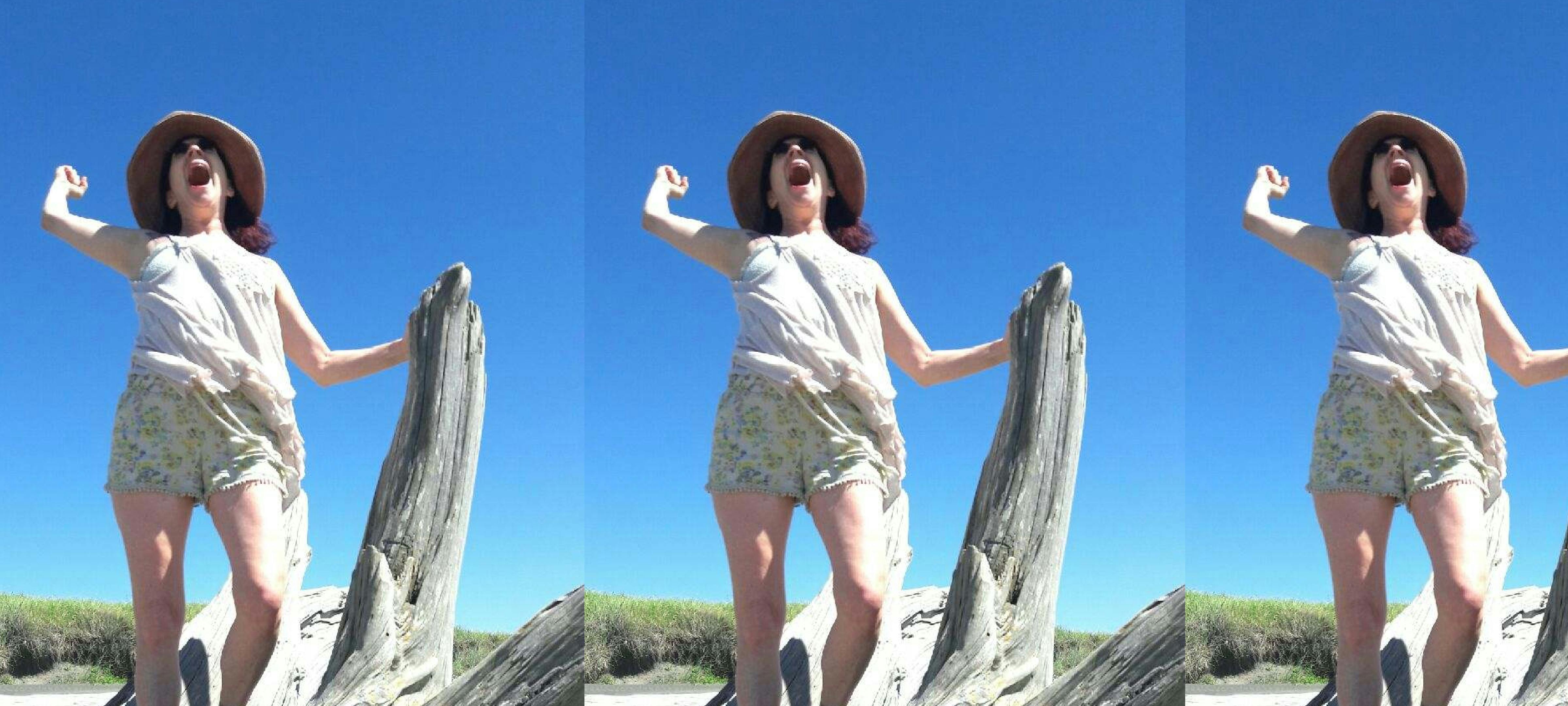 ☞ You have a really specific goal in mind for your classes, Laurie. Tell us about your dream for this new Dance Church offering in Seattle; who are you excited to dance with?
Laurie: My class will attract people who are probably closer to my age (I'm retired!), people whose physical fitness is challenged and would like and experience "lighter" than the average DC class and maybe even people who are recovering from an injury and want a different way of exercising. All I can say is that my goal would be to provide a space free from judgment of peoples' abilities. I think I am good at meeting people where they are at. I've done a lot of research and creative thinking about how to adapt my Dance Church classes to the needs of the community who are attracted to them. I've been talking with my friends about what we want and what we need from a dance class: these folks are physical therapists, dance educators, book club members, musicians and humans who were coming up with me in New York in the 1980s. We'll be softer, sometimes, but we'll definitely still MOVE!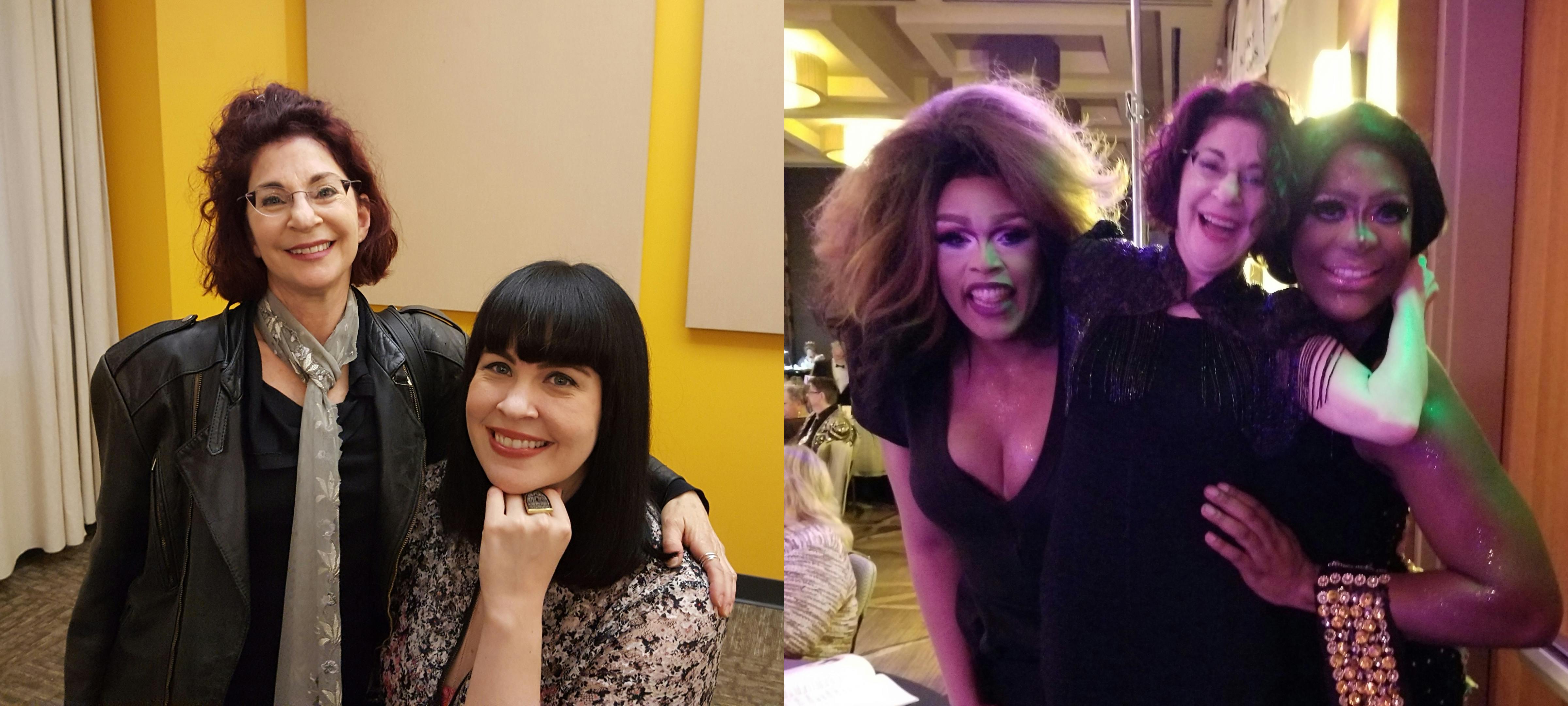 ☞ Sounds like you've done a lot of thoughtful research to adapt class for a new audience. What's one thing you're most excited to play with in your adjusted class format or vibe?
Laurie: I think one of the things I'm interested in is to learn more about taking the class format and adapting it to people's capabilities. Right now I'm just dreaming about new possibilities, and taking in theoretical input I've gotten from allies and peers. I'm excited to be in the room with folks, and to evolve with the needs and desires of the dancers who show up. I plan to work with what people want, and where they're at. I'm also really excited about creating a new Dance Church community. A year ago, before I retired, I was thinking that I wanted to do something with Dance Church, and now here I am and I can barely believe it's real. I know now that what I want to do is create new spaces to share this thing with new people. I don't want to sound like a prosthelytizer, but…
I'm just the biggest fan of Dance Church. I tell my friends about Dance Church all the time; folks who don't know about it, or who don't go. I hope my class could be a way for them to experience this thing that I love without having to feel intimidated by stepping into a room or a context that isn't for them.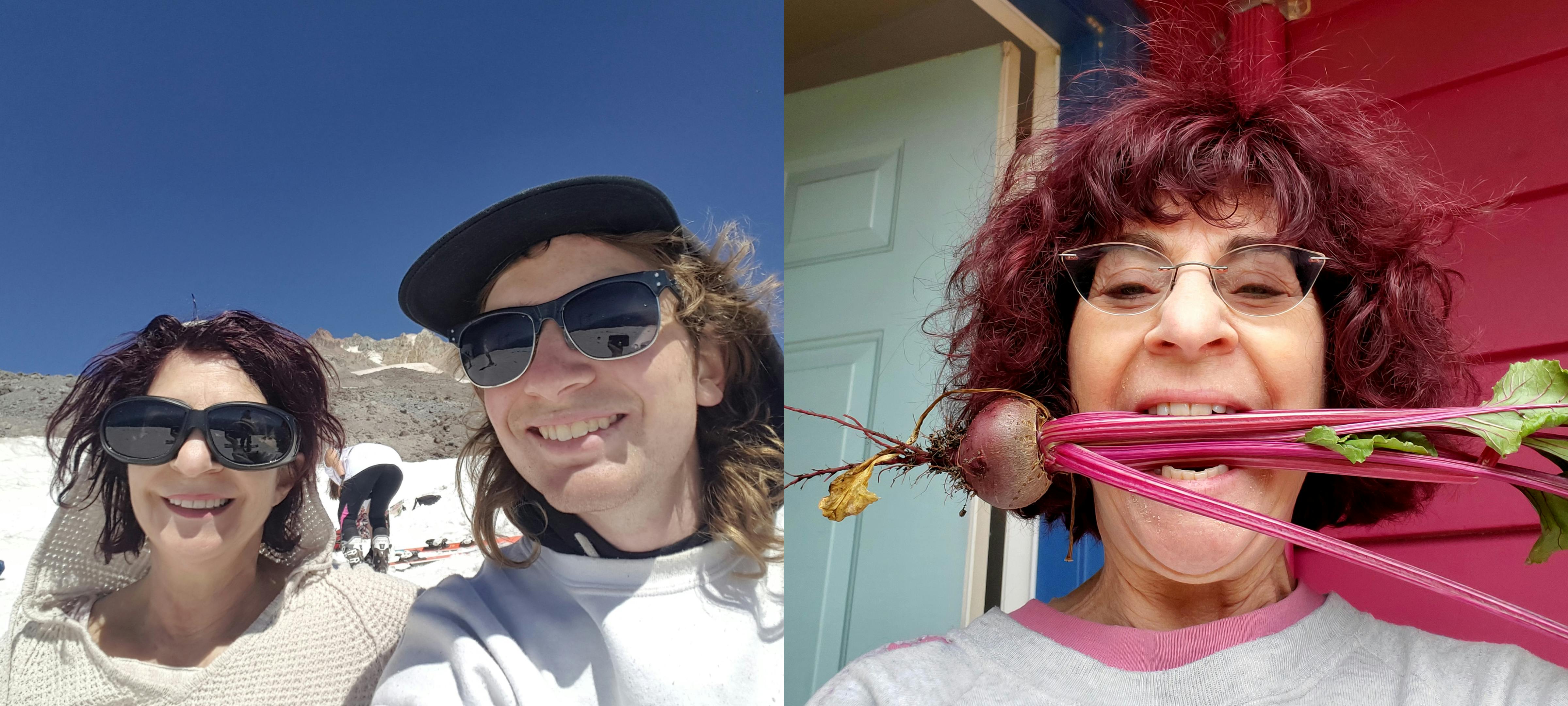 ☞ You've shared a couple of class playlists with us already, and your music choices are absolutely incredible. Name three songs you're excited to bring to Dance Church, and tell us why.
Laurie: To start, I'm choosing music that I'm pretty sure people will be able to relate to: genres and songs that are popular with folks my age. James Brown might make an appearance (Get Up Offa That Thing), and The B-52s, for sure ("Love Shack"). But I'm also excited to introduce new sounds and to expand music options for myself and class takers. I plan to include other artists that I love dancing to, like Fatboy Slim (Wonderful Night is one of my favorites). 
☞ Anything else you want to share with us about your passion for teaching this class?
Laurie: I love dancing so much, and I just want to share that love. It sounds really hokey, but it's so true! I am re-entering the dance community, and I never thought that I would do that after I retired when I was 34. 
☞ When is your first Dance Church class?
Laurie: TBD, but I'm working hard and fast to find a space so stay tuned!
👽 Alyssa Brutlag (she/her) lived in Seattle at one time, but is a midwest girl at heart. She's back in Toledo now, and is ready to blow Toledo away (kindly, of course) with the power of community dancing.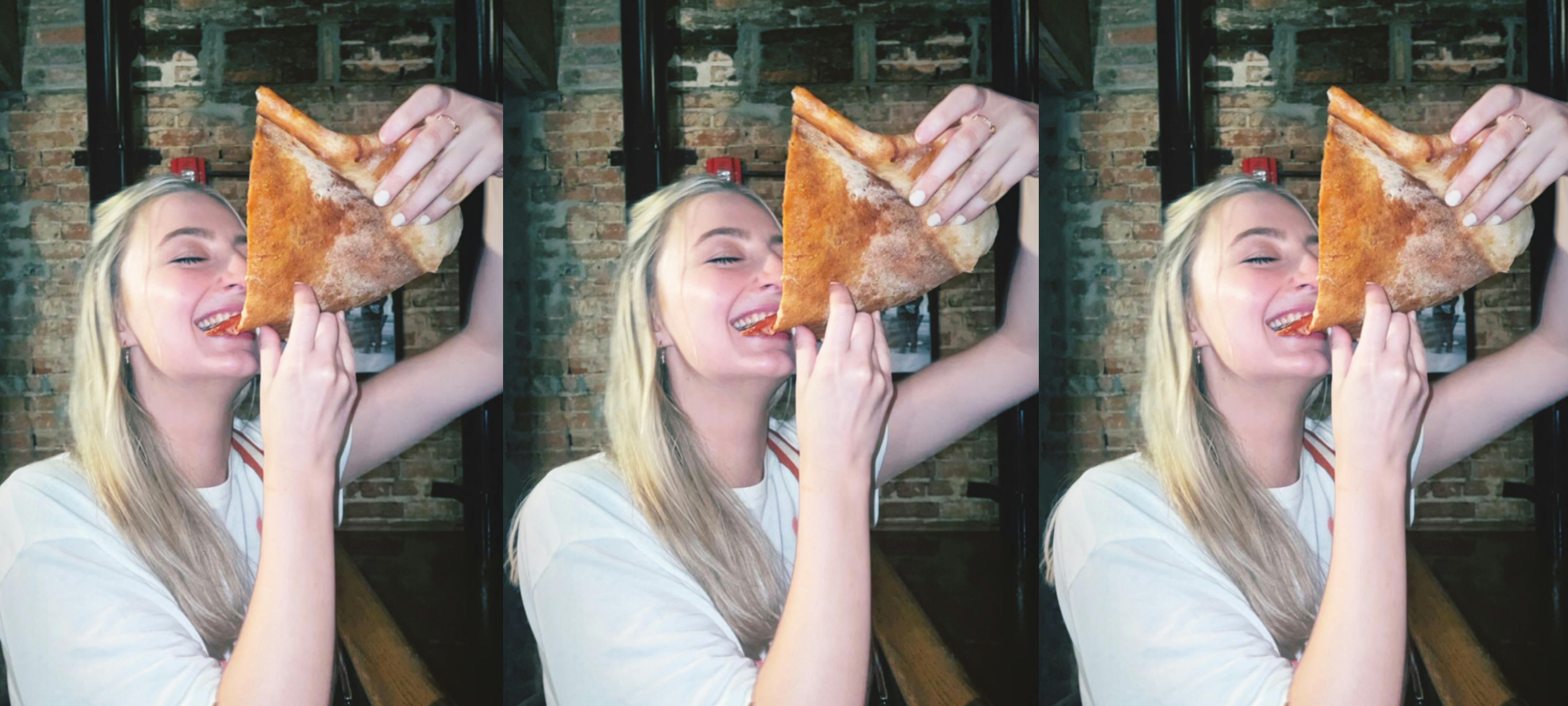 ☞ What makes you most excited about guiding Dance Church classes in Toledo?
Alyssa:  I love seeing barriers broken. I love unlocking potential. I love helping people journey towards their highest self. I love proving that movement is magic. Ohio isn't even ready for what Dance Church is about to unlock.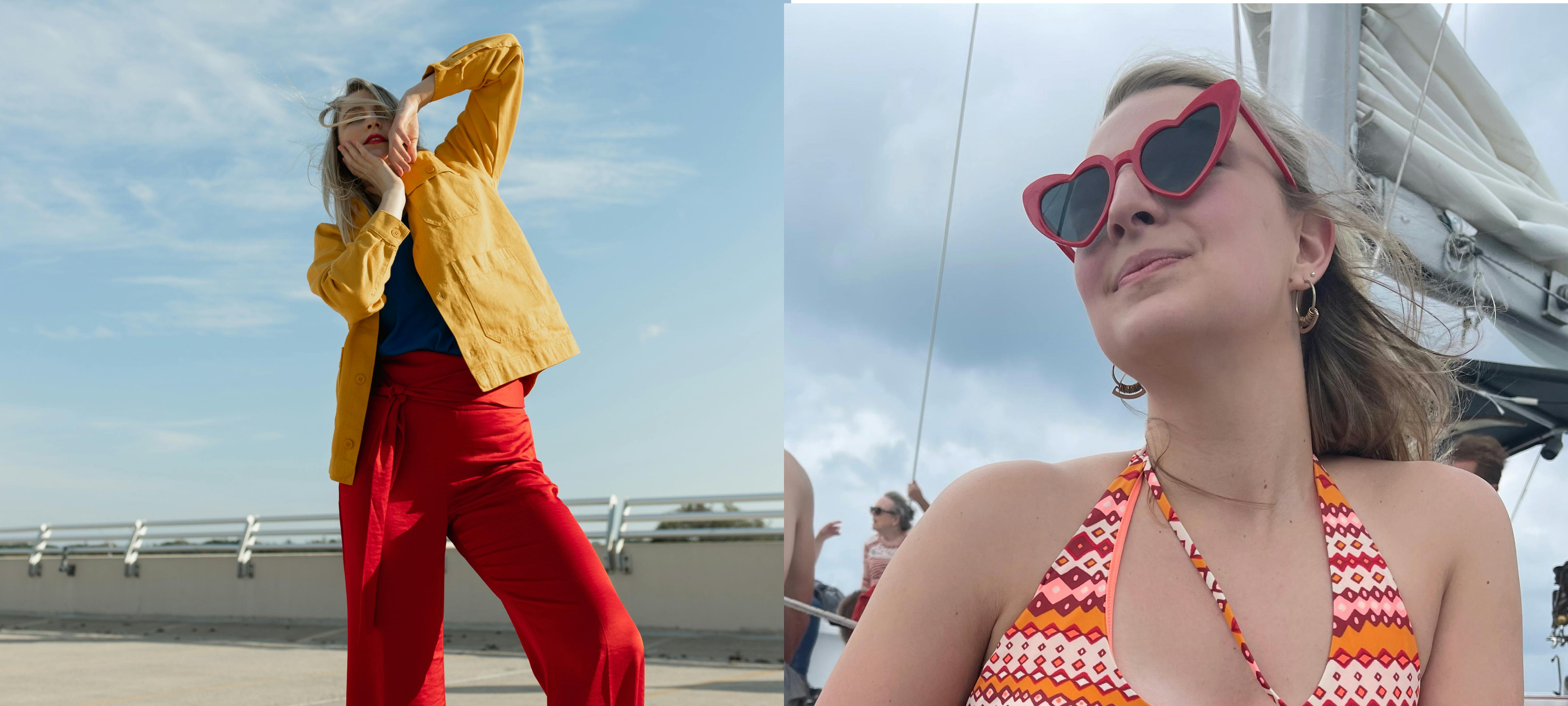 ☞ Coming in strong! We love it. Give us an example of the music you'll bring to your classes to unlock the magic!
Alyssa: "Can't Tell Me Nothing" by Kalisway
☞ Tell us about what dance means to you, and what you bring to your dance practice.
Alyssa: I find inspiration through music, rhythm and feminism, and I love making intricate, calculated, and demanding dances. I've been lucky to share my dance works in a lot of rad places all over the country, including Gibney in New York City, ACDA East-Central Regional Conference, Boston Contemporary Dance Festival, Detroit Dance City Festival, 12 Minutes Max in Seattle, RAD Fest in Kalamazoo, Dance Shorts: College Film Festival at Arizona State University and others.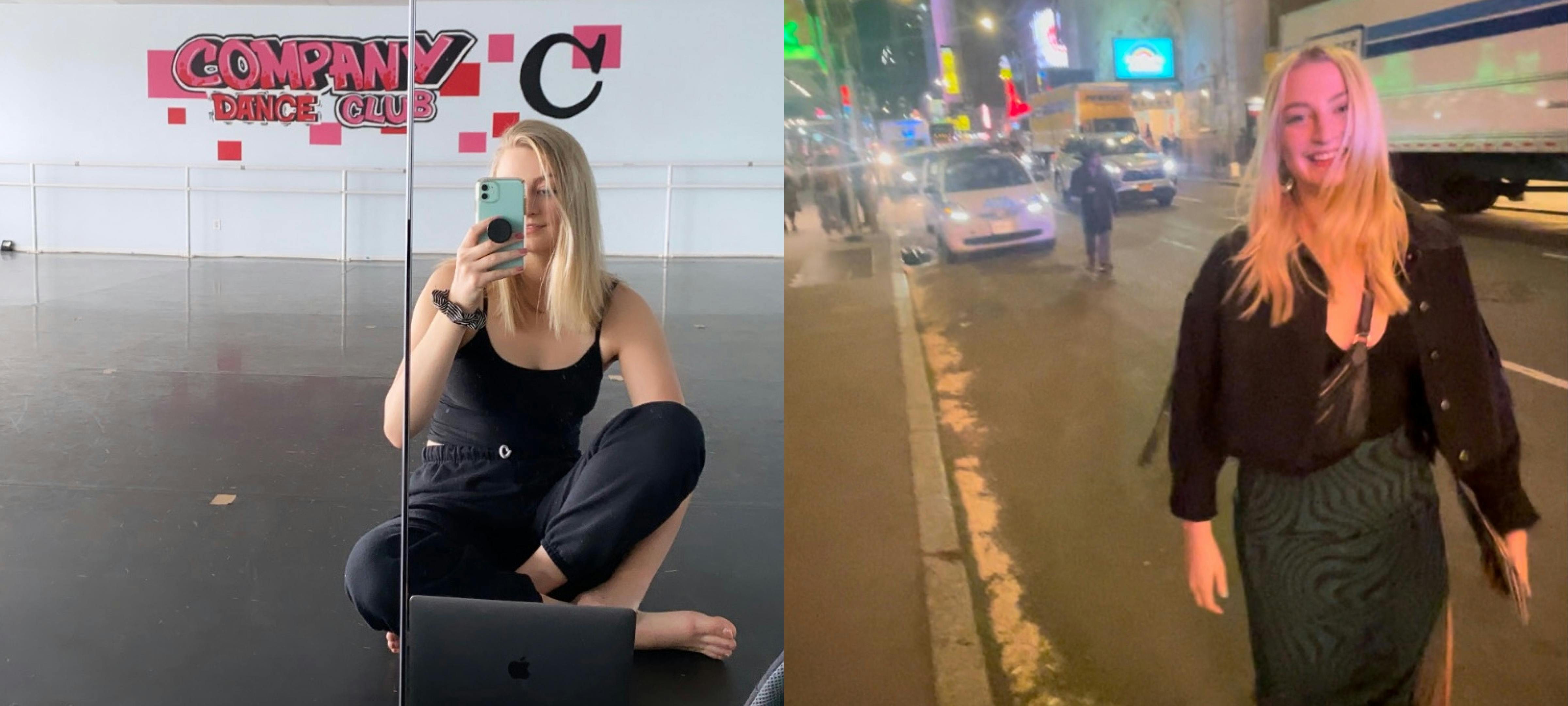 ☞ Dance is life?
Alyssa: Absolutely! And it's also just one part of who I am and what I love. I'm also a Kardashian-watching, latte-sipping, amateur chef who cooks while listening to podcasts. We all have many facets to who we are and what we love. I hope to use Dance Church to provide a non-competitive, fun space to help unify and connect all identities. In the end, everyone in the room should value inclusivity, acceptance, and freedom.
☞ When is your first Dance Church class in Toledo?
Alyssa: Sunday, May 21st at 10 am at Company C Dance Club. Get your ticket to join the party in Toledo!