Meet Your Teachers: Masio, Melissa and Amanda
Get ready Salt Lake City and Minneapolis. Classes coming soon! 🔥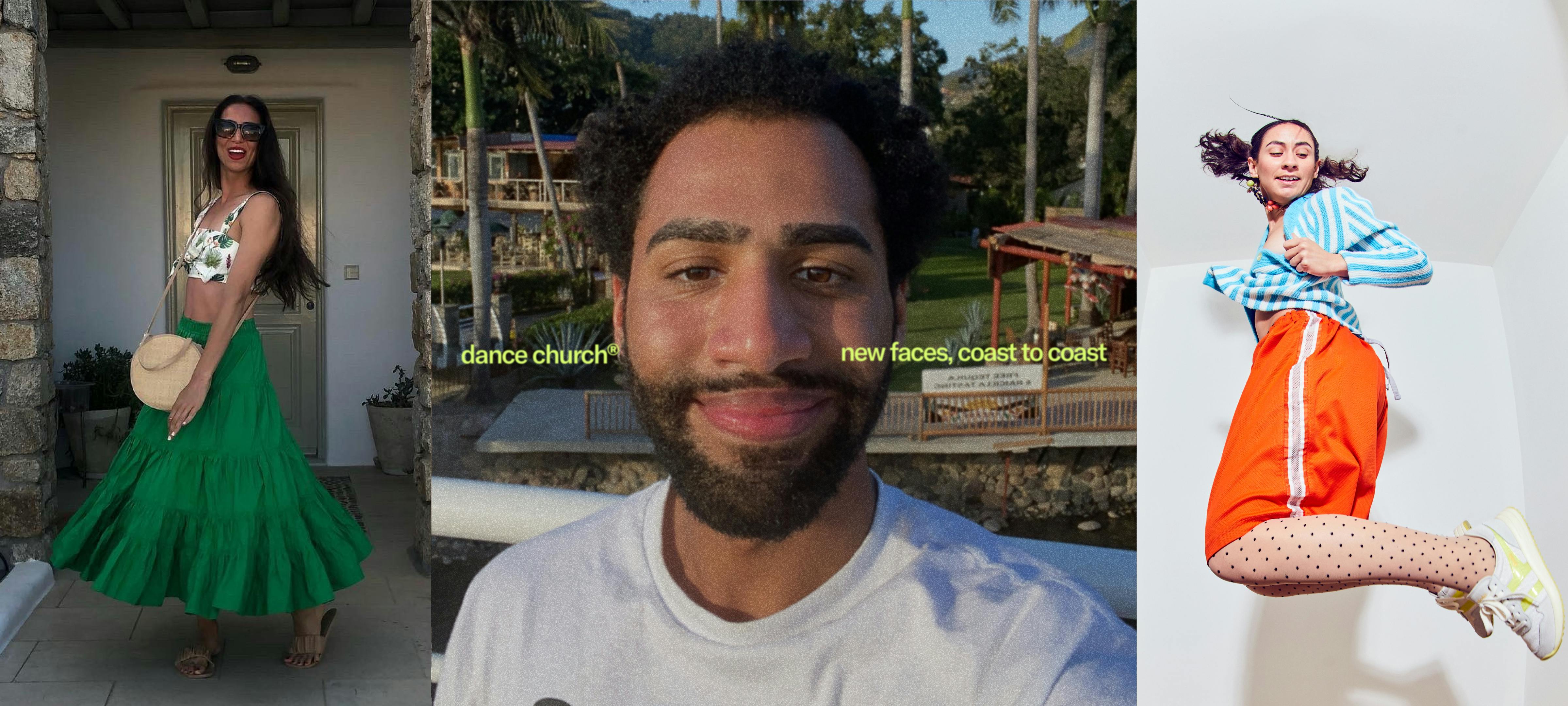 As we are bringing on new teachers and launching new classes from coast to coast, we'll be posting new teacher features right here on the blog 🐸 This week we are introducing Masio Sangster and Melissa Younker in Salt Lake City and Amanda Sachs in Minneapolis.
Read the full blog below and join us in welcoming our newest teachers 💖 →
New Dance Church Teachers Masio Sangster (he/him) and Melissa Younker (she/her) are working together to bring Dance Church (back!) to Salt Lake City. Masio (who also goes by "Mase") identifies as "a freelance dance artist, innovator, Cancer, a multidimensional being, light trapped within a vessel." Melissa is a collaborative Capricorn who welcomes rogue energy as a way to access choice, intuition, authenticity, desire, power, surprise and intention.
Masio and Melissa are wildly complementary spirits and artists, accomplished performers and community members in the local dance scene, and we are so excited that they are gearing up to launch new classes in SLC.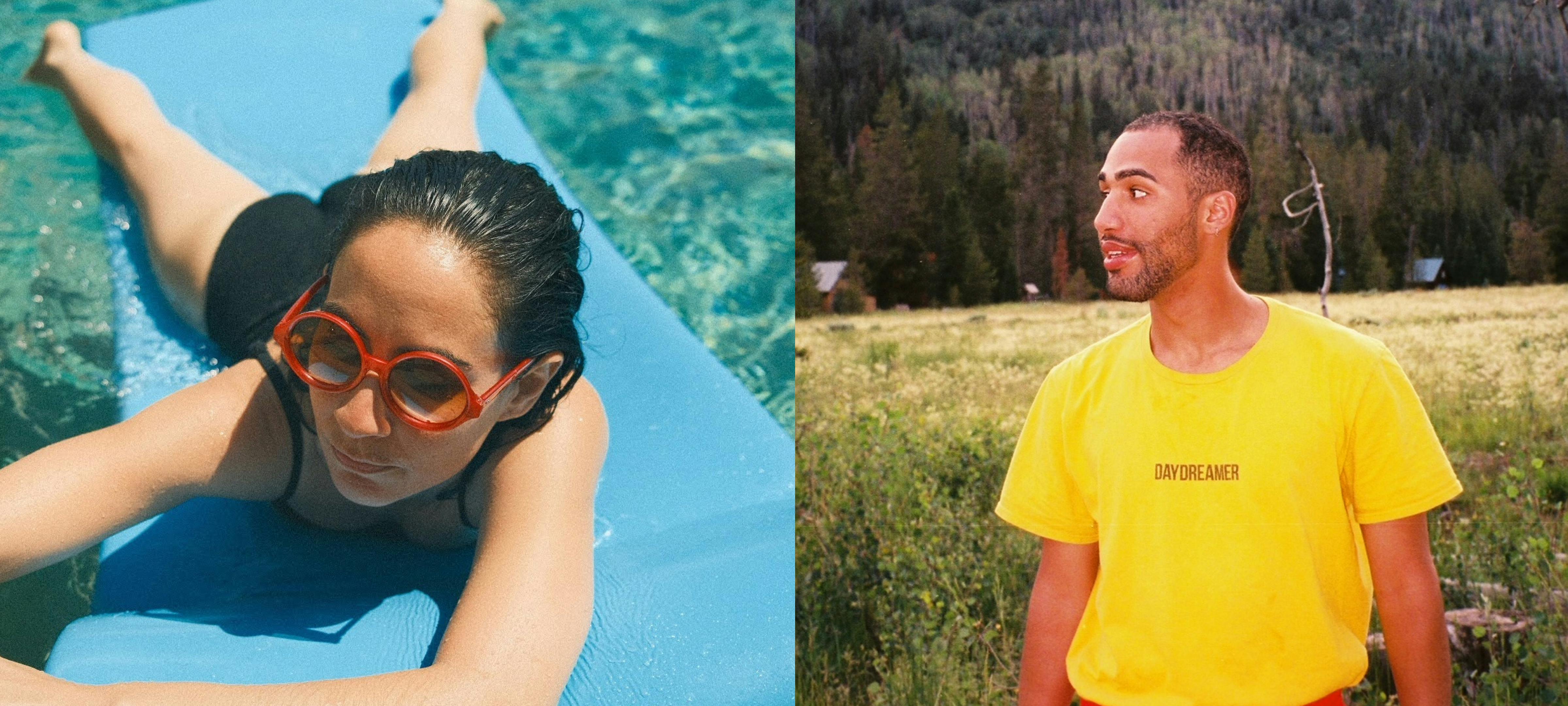 ☞ What are you listening to right now?
Masio ☞ 🎧🎧🎧
Melissa ☞ 🎧🎧🎧
 ☞ Tell us about the community you're dreaming about building together in Salt Lake city.
Melissa: The SLC community is full of artists, makers, small business owners, activists, gardeners, visionaries, and people who care about human connection. Bringing Dance Church back to SLC, along with Masio Sangster, is something I hold with so much care! We want to grow a community that is full of dynamic energy, love and thoughtfulness.
Masio: I hope that the people I invite will bring members from their own communities and are able to connect with other takers so that we become one bigger and stronger united community.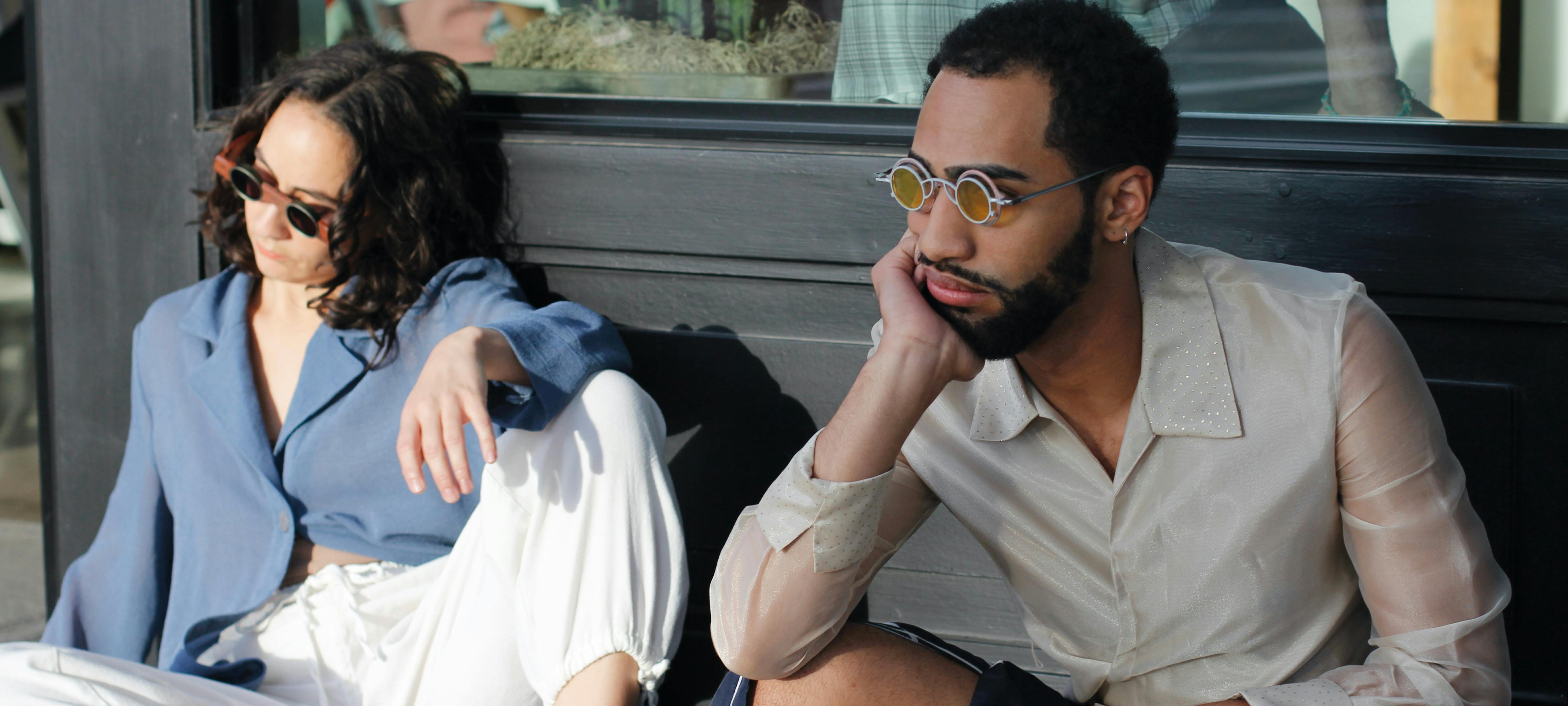 ☞ What do you love about teaching?
Masio: I love when everyone is getting lost in their own world. Also just the fact that I am able to share these spaces with such open hearts.
Melissa: What I love about guiding class is the spontaneity it inspires! Let's tap into desire and instinct: trusting ourselves, valuing our choices, and doing exactly what we want to do!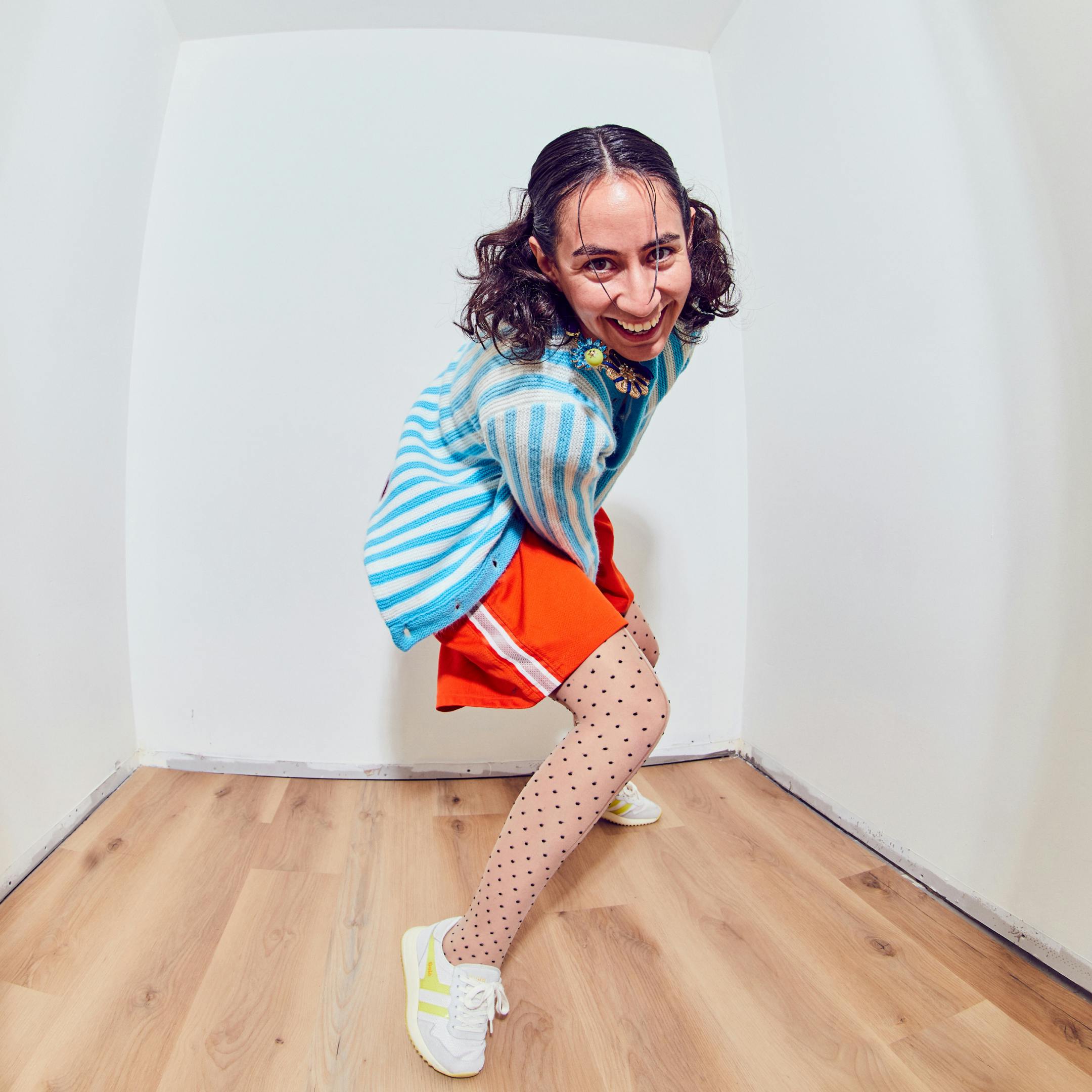 ☞ What else are you working on right now that excites you?
Melissa: I'm currently creating a solo that will premiere April 8th 4-8pm at Sugar Space Arts Warehouse in "Albeit Liminal" - a humane duration performance - YOU are the only people to see these behind the scenes photos of rehearsals! Meet the wacky costume/prop I made called Exo.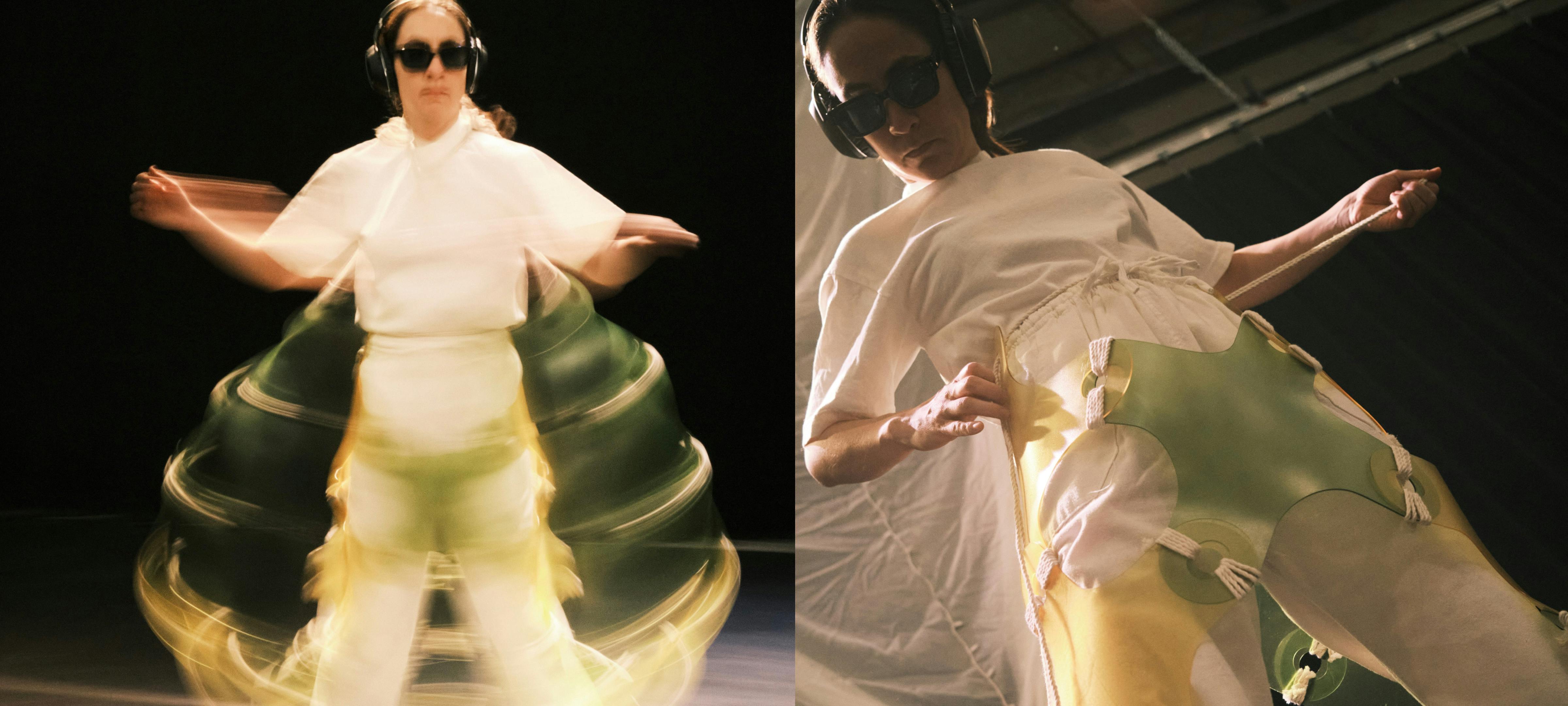 Masio: I recently swam in the ocean for the FIRST time ever, so that's life-changing.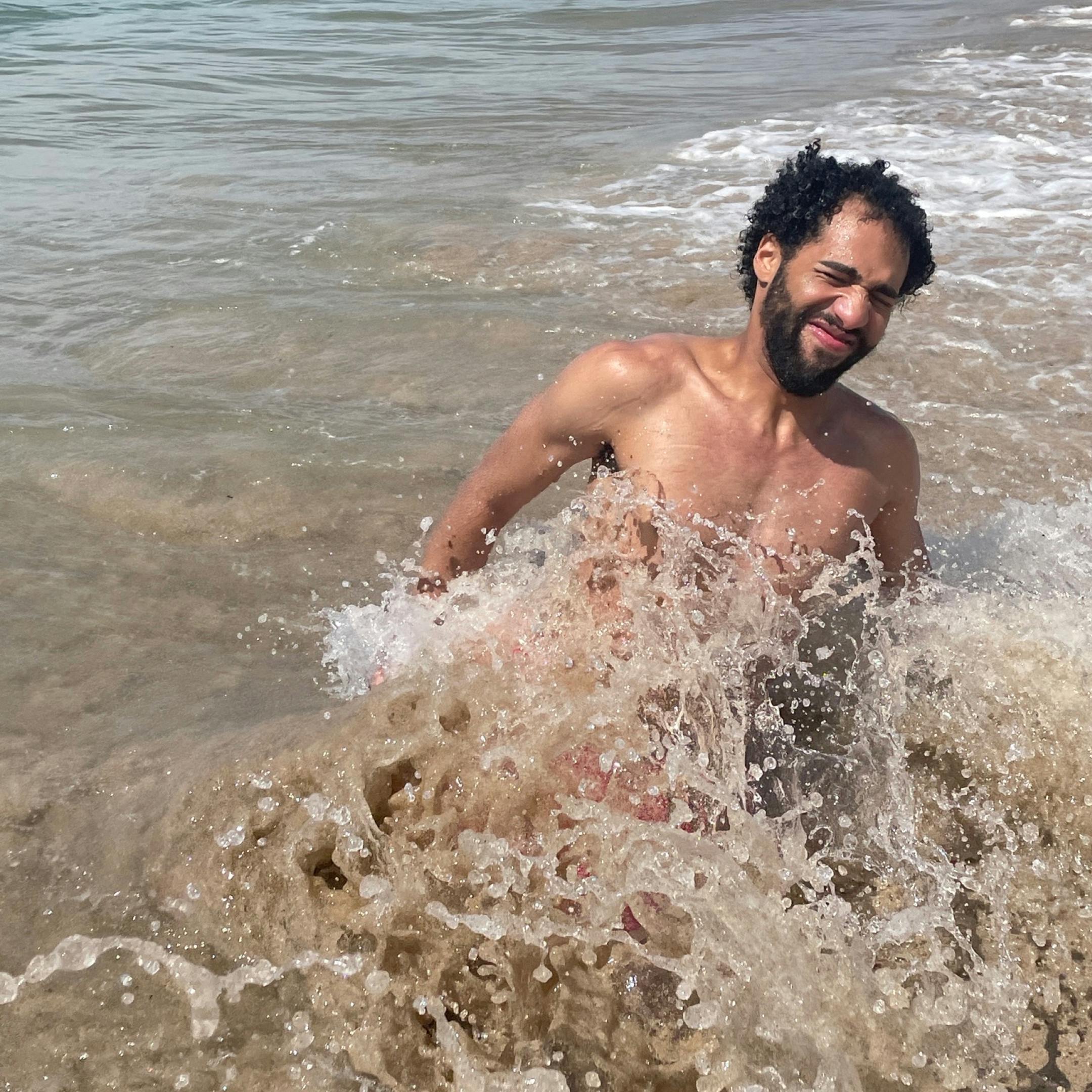 ☞ When is your FIRST SLC CLASS?
Stay tuned!
A bit farther north, Amanda Sachs (she/her) is almost ready to bring weekly Dance Church to Minneapolis. Amanda took class with the burgeoning Twin Cities Dance Church community at The Great Northern pop-up at Black Hart in January of this year, and is so excited to sweat with everyone again soon. Aside from being an accomplished and established professional dancer in the Twin Cities, Amanda is a Pilates teacher, dog parent (meet Arthur), hiker, amateur Broadway tunes belter, and lover of dumplings.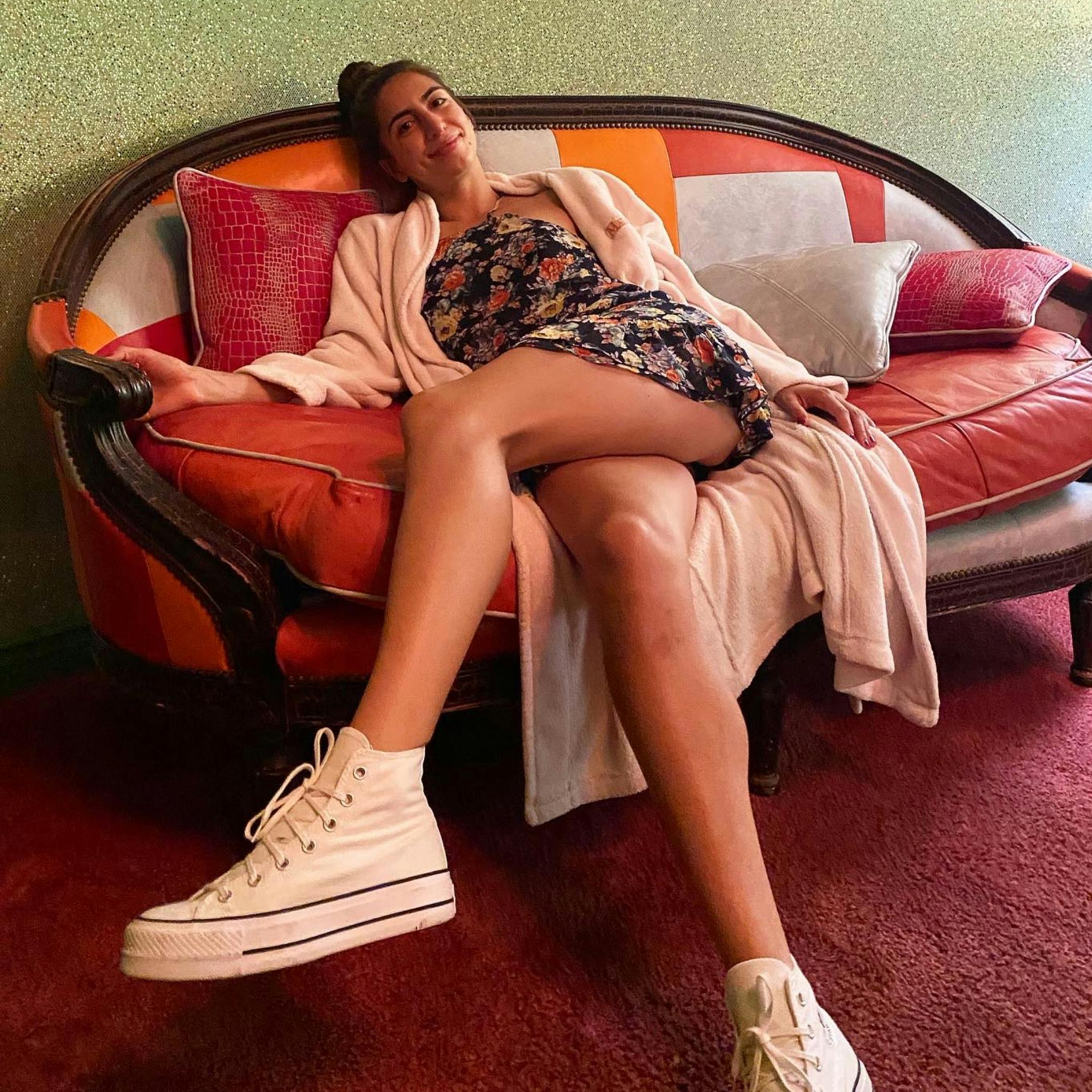 ☞ What do you love about teaching?
I love the magic that happens during a class when the class takers and I connect and share space, energy, and an experience together. It bonds me to my community and feels like a special secret journey we created together. I can't wait to experience that within the Dance Church classes, knowing each class will be a different journey and that's what makes it real and special and ours!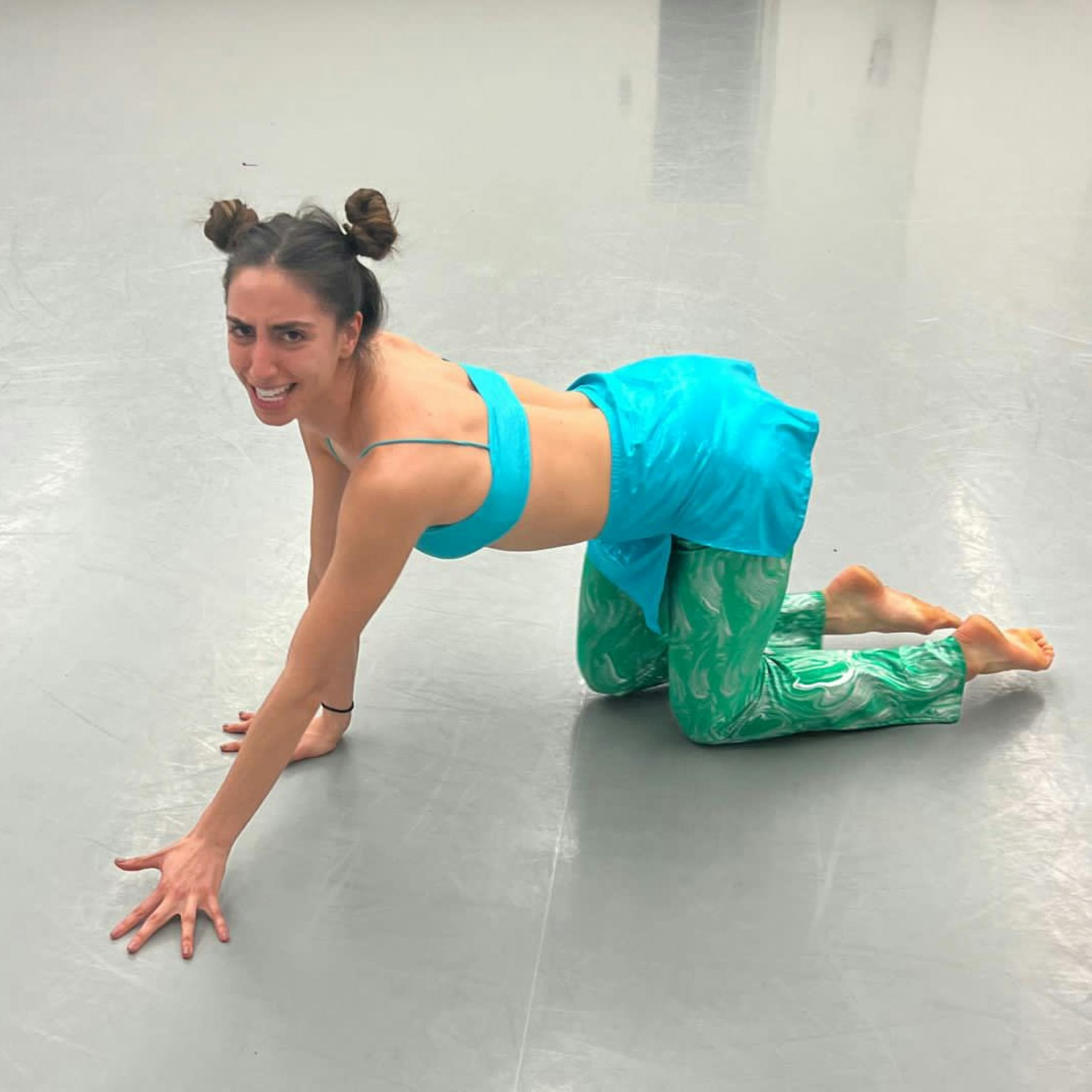 ☞ How do you build community? 
I build community by engaging with people and finding connections through the arts, shared interests, and joy of learning something new. 
☞ You're wrapping up a production of Carmen with Lyric Opera of Chicago (amazing). What do you do when you're not teaching or performing?
You can find me at a new local restaurant, at yoga, happy hour, or posted up at a cozy coffee shop with a book. And I'm just as likely to show up at a local concert, or dance performance as I am to be at home on the couch rewatching Succession.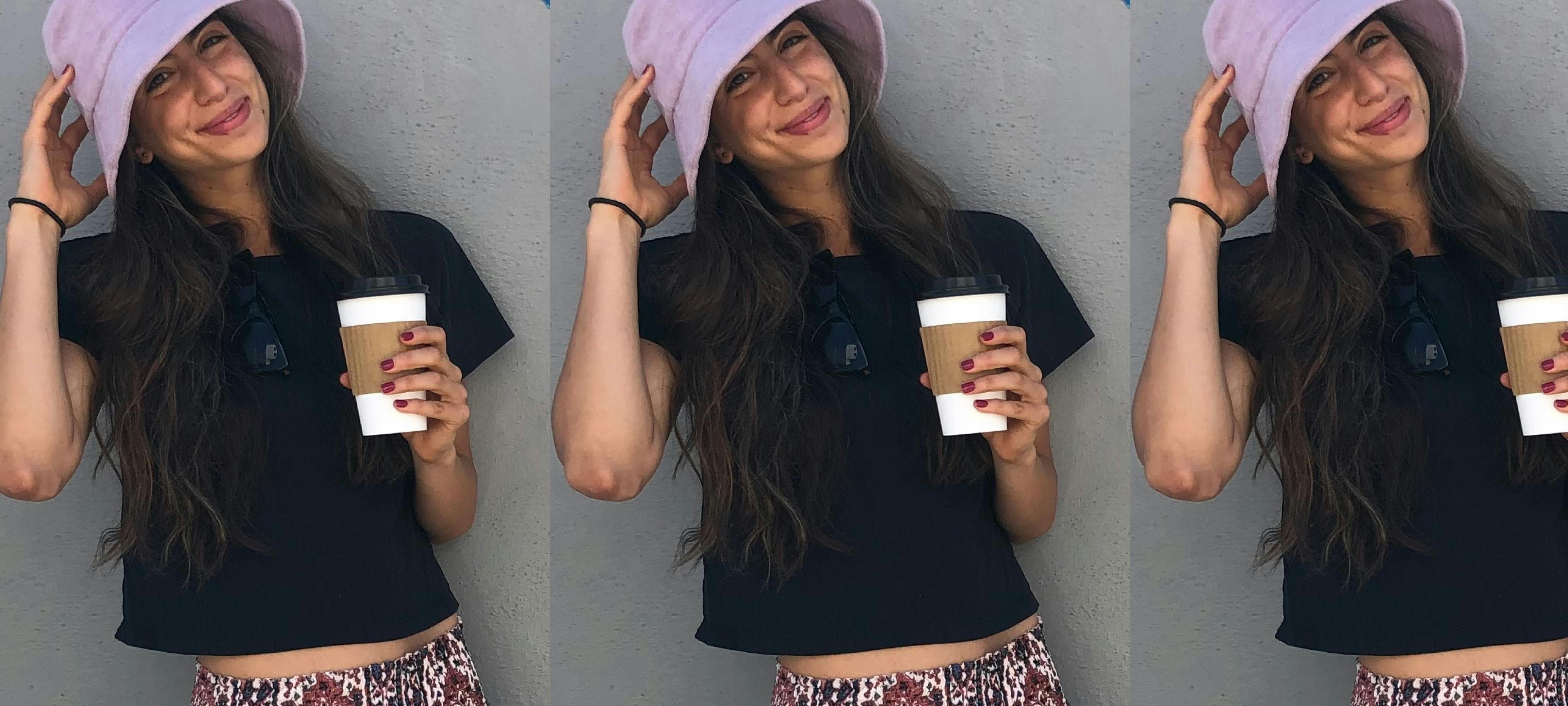 ☞ Name some of your favorite songs!
☞ When is your FIRST CLASS?
Stay tuned!