October Member Registration Now Open
Members keep every body moving 🎉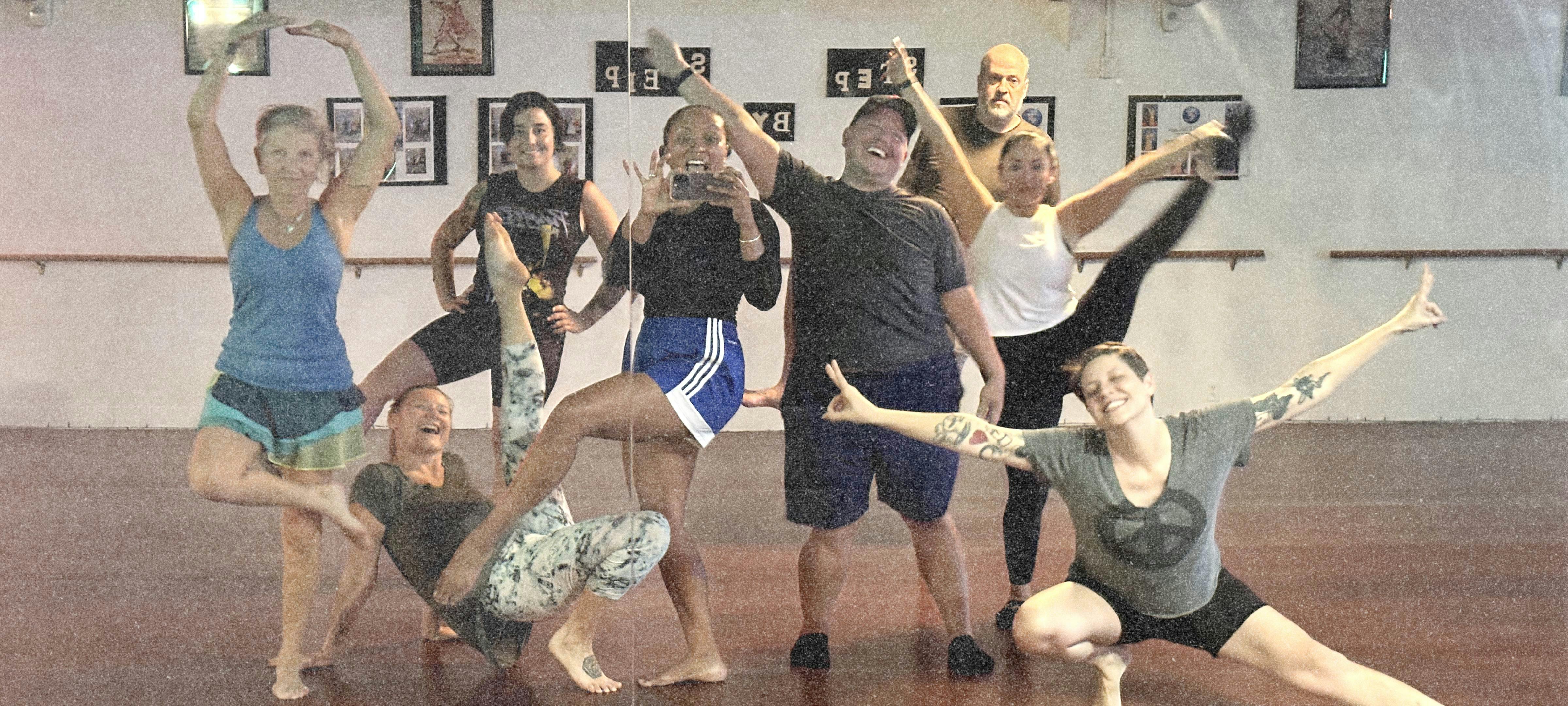 October Member Registration is now Open 🎃 🎉 We've got new classes happening in Ann Arbor, San Diego and Yucca Valley, plus we have some free popups for you in Toledo and Joshua Tree. Dance Church members get early access to sign up for all of our classes. Plan your month with us! Members keep up all moving ❤️🌈💦
🌐 New Cities 🌐
📍 San Diego
SAT / 9.30 / 11a PT
at The Feldenkrais Institute with Tess Collins
*This Week*
Sign Up →
📍 Ann Arbor
WED / 10.04 / 7p ET
at The Phoenix Center with Rowan Janusiak
Sign Up →
📍 Yucca Valley
SUN / 10.15 / 7p ET
at StarStruck Dance Studio with Amber Lux Archer
🎉 Free PopUps 🎉
📍Toledo
MON / 10.02 / 6:30p PT
at Company C Dance Club with Alyssa Brutlag
*Free Class*
📍Joshua Tree
FRI / 10.06 / 2:30p PT
at Joshua Tree Music Festival with Amber Lux Archer
*Free, Outdoor PopUp*
Plus, sign up for the coming month's classes 👉 here! *New cities include Atlanta, Toledo, Chicago, Philadelphia, Champaign-Urbana, Salt Lake City, Palm Springs, Boston, Ann Arbor, Yucca Valley, San Diego and Austin.
💌 Update Your Email Preferences 💌
Our emails are going local. Update your zip code and email preferences here!
❤️ Memberships❤️
💫 New Supporter Membership → Help fuel Dance Church's growth! Add on to your existing membership, keep us all moving!
Unlimited Membership → Take as many IRL classes as you want ♾
Basic Membership → 1/2 off IRL classes
Subsidized Memberships → Free Basic Membership, full access to our on-demand classes, and half off admission to in-person classes
Not a Member → Join us in supporting dance artists everywhere. Become a Member today!
Join our Newsletter → Get all updates on Memberships, new cities launches and more!
Memberships make us move! Thank you for your continued support dance fam ❤️ We love dancing with you 🌈